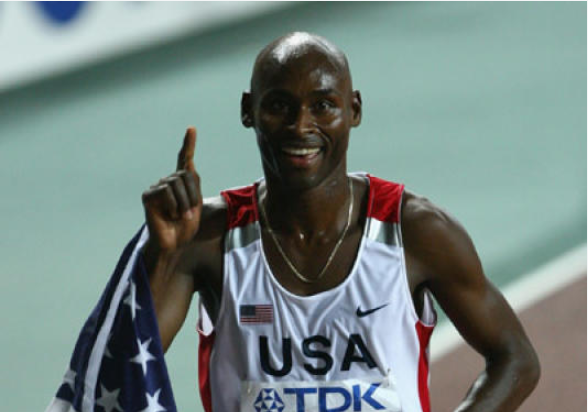 Guiding World record holder Eliud Kipchoge to a sub-two-hour mark in Vienna, Austria, will be an immense challenge, pacesetters in the INEOS 1:59 challenge have said.
In the latest update by Ineos, Kenyan-born US track and marathon star Bernard Lagat and Australia's Bretton Robinson spoke of an adrenaline challenge of helping the planets fastest and greatest marathon runner break the two-hour barrier and inspire the world.
SEE ALSO: Jepkosgei hopes to excel in marathon despite race cancellations
The duo, which is part of at least 15 pacemakers assembled for the task said they are ready for the task.
They said they are confident Kipchoge will redefine the history of Marathon when he takes to the start line in Vienna in October 12.
SEE ALSO: Kipchoge adopts 50 hectares in Kaptagat forest
Lagat, a five-time Olympian, who represented Kenya before changing citizenship said he didn't question when he was asked to help the world champion make history in Vienna.
"This is an immense challenge that not just any normal human being can do. You have to have that passion. You have to have that drive. You have to have the body that responds every given day in training," Lagat said in a video released on Tuesday evening.
SEE ALSO: Kipchoge donates food, solar panels to Nandi families
He said his biggest role in the historic challenge will be to help Kipchoge realise a strategy for breaking the barrier.
"My role as a pacemaker is to be there to carry the formation in a strategic way, and making sure he gets it right this time," a confident Lagat said.
Kipchoge timed 2:00:25 during the Nike Breaking2 project at the Formula One Autodromo Nazionale Monza race track in Italy on May 6, 2017 in what made the world believe that it was possible to run under two hours in the distance.
Lagat said he was confident history will be made in next month's challenge.
Last September, Kipchoge made history when he won the Berlin Marathon in 2:01:39, shattering the previous world record by a minute and 18 seconds.
"When Eliud steps up to the starting line, he will be confident when he looks in your eyes, that my pacemakers are also confident and they are ready to help," Lagat added.
Lagat represented Kenya in the 2000 Olympics games in Sydney, Australia and in Athens, Greece in 2004 where he finished third and second respectively.
Robinson, a three-time Melbourne half marathon winner said he feels special to be part of the decisively assembled pacemaker team.
He said Kipchoge is in a good state of mind as the Vienna challenge draws closer.
"I will be part of history and I think looking back when I am old, I will be telling my kids that I was part of the first sub-two-hour marathon and that is something that gives you goosebumps," Robinson said.
Eliud is the person to do it and come mid-October, he is going to do it," the Australian Olympic marathon and 5,000m finalist added.