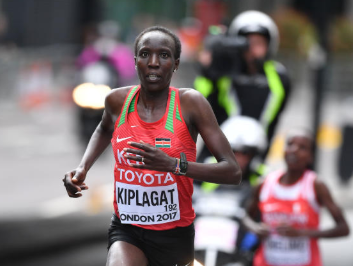 As Kenya's Doha-bound team sharpen their spikes ahead of the 17th edition of IAAF World Championships set to start next week, the squad is ready to tackle high temperatures awaiting them in the hosting city.
The IAAF has taken counter-measure of scrapping morning sessions for the event, when average high temperatures are 37 degrees with a low of 25 and Joseph Kiget, Kenya's team manager says all factors are in consideration before the team departs.
SEE ALSO: Dortmund 'expect Man United to make Sh14 billion transfer bid' for Sancho
"We understand the weather is not the best, especially for marathoners and walkers. And that's why the men's marathon squad requested to leave for Doha on October 2 as they compete on October 6.
The rest of team will leave on Tuesday, October 24," said Kiget.
SEE ALSO: Crystal Palace tried to sign Mason Greenwood last summer
The women's marathon team of Edna Kiplagat, Ruth Chepngetich and Visiline Jepkesho will be the first to gun for medals when they compete next Friday night (11.59pm).
The team which is undergoing residential training in Kaptagat under the guidance of Richard Metto will leave alongside the track and field team.
SEE ALSO: NBA adds antibody testing to protocols
"We have had to adjust our training programme to be in line with the harsh conditions we will face in Doha.
"We have been training from 10am when the weather is warm so that the athletes can be used to what they will face in Doha," Metto said.
Kiplagat is the most decorated member of the team, having won the world title two times and will be making her fifth appearance at the World Championships in Doha.
The mother of two has presented Kenya since 1996. She has won Boston, New York and London Marathon in her marathon career.
Recently, the 39-year-old recently relocated to the United States, where she and her family has settled in Longmont, Colorado.
Chepngetich, 24, has been phenomenal on the road in the past two years. She won the 2017 Istanbul Marathon in 2:22:36 and defended her title in 2018. She also emerged victorious at the 20th Dubai Marathon (2019) in a course record breaking time of 2 hours, 17 minutes and 07 seconds. She makes a return to the national team having featured at the 2018 World Half Marathon in Valencia where she finished 13th.
"It's a great opportunity to represent the country again and this time in full marathon.
"The preparation so far has gone on well and everyone is in good spirit," said Chepngetich last week.
Jepkesho who made her marathon running at the 2014 Milan Marathon winning the race in 2:28.4 will be going for the national duty for the third time having made appearance in 2015 World Championships in Athletics and also represented Kenya at the 2016 Olympics.