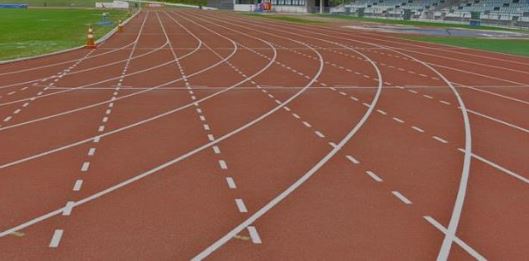 After several failed attempts, Kenyan girls got it right to reclaim the East Africa athletics title at Sheikh Abeid Memorial Stadium in Arusha.
They bagged 18 medals, seven gold, five silver and six bronze to snatch the crown from Uganda who had reduced them to second spot in previous years. Uganda finished second with six gold, eight silver and four bronze while hosts Tanzania took two gold, two silver and five bronze medals.
The boys once again dominated the track and field events to retain the trophy. They won 11 gold, six silver and four bronze medals while Uganda, who finished second, won four gold, six silver and six bronze with Tanzania completing the podium after bagging six medals.
The double victory saw Kenyans snatch the overall athletics title with 39 medals, Uganda finished second with 34 while Tanzania was third with 15. Zanzibar and Rwanda, who failed to win any medals, were ranked fourth and fifth respectively.
Yesterday, Johnstone Meli won gold in boys' 5000m in 14 minutes and 15.9 seconds. Tanzania's Matayo Sombi followed 12.1 seconds later as Kenya's Jackson Kavesa trailed 11 seconds later to take bronze.
Meli said he was eager to win having finished second at the nationals. "After finishing second at the nationals, I decided to work harder so I can perform better and I am glad my efforts paid off with a regional medal," said Meli.
Emmaculate Anyango clocked 9:36.7 to win gold while home girls Aisha Khamisi (9:52.6) and Naomi Yombo (9:56.4) settled for silver and bronze in girls 3,000m respectively.
Kenya extended their dominance, winning boys' and girls' 800m as Nelly Chepchirchir struck gold in 2:12.4 with Leah Jeruto second in 2:13.2 as Uganda's Ajupo Babra (2:16.8) came third.
Joseph Rotiken (1:54.0) and Francis Leshoo (1:54.9) led a Kenyan 1-2 sweep as Rwandese Ingabire Victoire (1:57.4) finished third.
Brian Tinega (48.0) and Benard Kiptoo (49.5) won gold and bronze for Kenya in the 400m race as Layeng Sibryanda of Uganda settled for silver in 48.9
Kenya won gold in boys triple jump and discus through Denis Kangogo (1.56) and Nathan Kibiwott 44:19.