Olympic bronze medalist Margaret Nyairera: How IAAF ruling on testosterone could ruin my life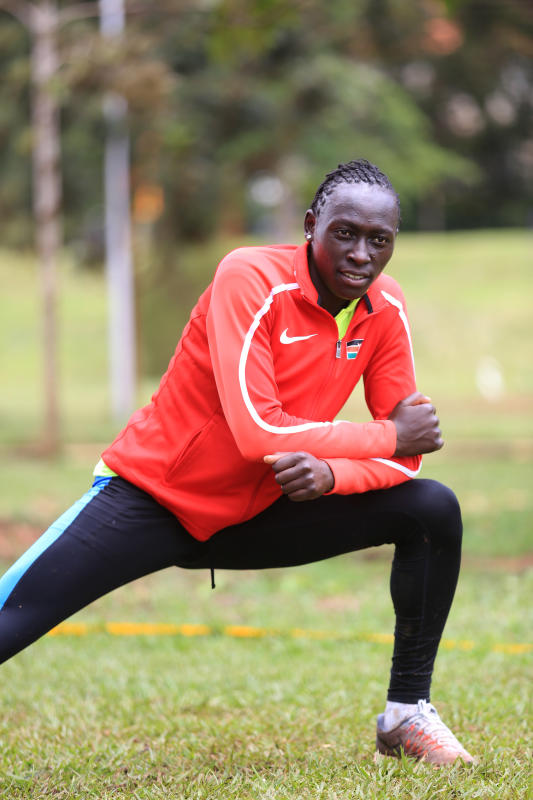 Athlete Margaret Nyairera is a woman at odds. Running is the one thing she is good at, but because of the recent IAAF ruling, she is suspended unless she agrees to alter her body chemistry.
Her dark skin contrasts beautifully with the orange hoodie she is wrapped up in. The twenty something year-old woman has a striking tomboy look to her. As she gets up to greet me, I take note of the dazzling white Nike shoes. She smiles graciously revealing a brilliant white row of even teeth and extends her arm as she pumps my hand.
Margaret Nyairera has been in the news lately, nothing to be happy about, but if she is stressed about it, it does not show on her face. She is currently facing a suspension from IAAF (International Association of Athletics Federations). Nyairera is one of the few women that have more than the average amount of testosterone (a primary male sex hormone) coursing through her body.
Yes, women do produce small amounts of the hormone in their ovaries and adrenal glands, but a female athlete with anything above five nanomoles per litre of blood is said to have an unfair advantage over other athletes. For these special women like Nyairera and South Africa's Caster Semenya, they now have to contend with IAAF regulation to take a hormone suppressing dosage.
"Caster and I met in 2016 and have been friends since. She has lost her case against taking the medication but she will keep fighting. This has been the saddest year of my life and the toughest thing I have ever had to go through," she says.
The suspension, she adds, makes her feel like she has lost everything she has worked so hard for.
"Being suspended feels like I have lost everything. I have lost the career that used to give me everything. I feel especially bad because I chose it out of many, and now it has let me down. My biggest fear is for me and my family going back to the hard life that we lived before."
Growing up, she explains, she didn't think she was any different from the other girls.
"I wasn't bullied or even knew I was different. I got along with everyone else. If anything, back then, what bothered me was my lack of school fees. Even in adulthood, I haven't felt much discrimination. I am very social, so if I meet people who judged or insulted me before they know me, I am happy; because by the end of it, they become my biggest supporters and cheerleaders. I overcome their prejudice by bringing them close to me. Sometimes they will hear other people judging me and they, who used to judge me as well before, will be the ones who tell others that 'hey that's not cool'."
She knows she is a little different, but she has fully embraced it.
"I have been confirmed to have higher levels of testosterone than the typical woman. How do I feel about it? I love it. I am unique. Everyone else is the same but I am special," she says, softly.
When she speaks, one would expect to hear a deep baritone voice to go with her masculine looks, but no, she speaks haltingly. Softly. Just like a girl.
We are in a restaurant in Ngong, near her home which she shares with her girlfriend. Surprisingly, she says, people have been accepting of the fact that she is not in a conventional relationship.
"I love children, and maybe marriage will come in future when I am financially stable. Most people I meet appreciate how I live. Some tell me they wish they were brave enough to live a life like mine. The judgemental people are in the minority."
She reveals that they chose to live near Ngong for the high altitude.
"It helps with my training," she says.
Nyairera was born in Mweiga, Nyeri into a life of hardship. Her father was not in the picture, and getting through school was a feat because of lack of school fees.
"While primary school education was free, we could barely afford to pay for the examination fees and other basic things. The fact that my three young brothers were also dependent on my mother made it harder. When I finished Standard Eight, I joined my mother in doing odd jobs and together, we raised enough money, Sh 5000 to allow me to join high school. It wasn't the entire term's fee, but I got a foot in. "
The man who spotted a star…
And between juggling books and evenings spent worrying if her mum would afford the school fees, she discovered her love for the running track. Little did she know that her nimble feet would be her saving grace.
"Unbeknownst to me, the principal of Tetu High School had been keenly watching me on the track during school competitions. He approached me with a full scholarship offer conditional on me competing for the school."
It was a dream come true for the teenager and within a year, she was representing the school regionally and scooping prizes in the 400 and 800-metre races. In her third year of high school, she qualified for the World Junior championships and won gold.
"Qualifying for the World Junior Championships was my defining moment, because it made me realise that I had something to offer, something that could change me and my family's lives."
She went ahead to win a bronze medal in the 2010 Olympics while still in high school.
Nike, the footwear manufacturing company wanted in on the upcoming star and they signed her up, starting her off on 10,000 dollars per phase. A phase lasts from December to July. Nike would increase the amount every subsequent phase, a contract which she has to date.
To the young woman, that was money she had never dreamed of.
"When the first installment got into my account, I decided not to touch even a cent of it. I wanted it to accumulate to the point where I could take my family out of poverty by buying a parcel of land and building them a decent house," she says.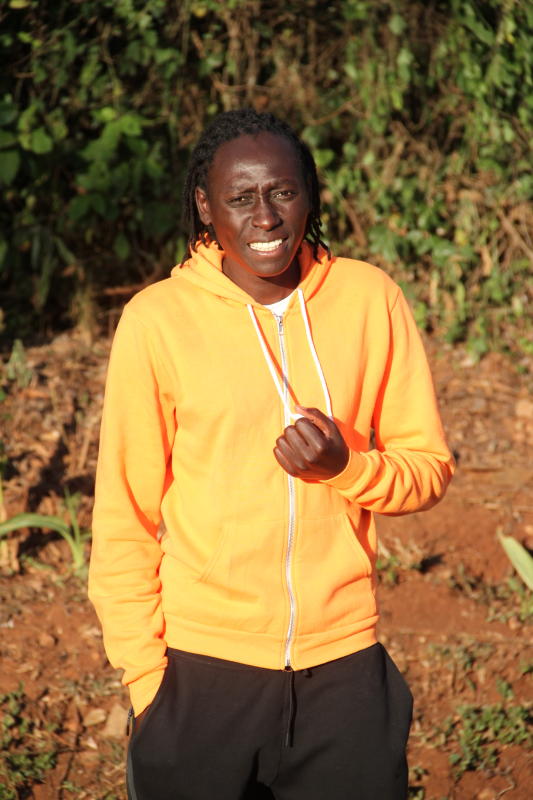 That dream eventually came to pass.
"My family motivates me because I know they depend on me. It is what makes me wake up early to go and run. It makes me work hard so that I do not disappoint them. I also do not want to disappoint all the people watching me, those who come up to me to tell them that I am their inspiration."
However, all that is about to come crashing down if athletes like her do not find a way to get the ruling that they cannot compete dismissed.
She still has not accepted the judgement fully and is in the process of doing so, and she says she is still deciding on the way forward for her.
"Caster is fighting it and if she wins, we all win," she says. "You see, everyone has rights and if we have chosen to compete in athletics we should be allowed to."
For Nyairera, she just wants to keep doing what she loves and what has changed their lives. There was a debate that women like her and Semenya should compete in their own category, and if it was really introduced, she would not mind.
"As long as they make sure we are competing, that we still have the opportunity to do that, then I am OK with it," she says.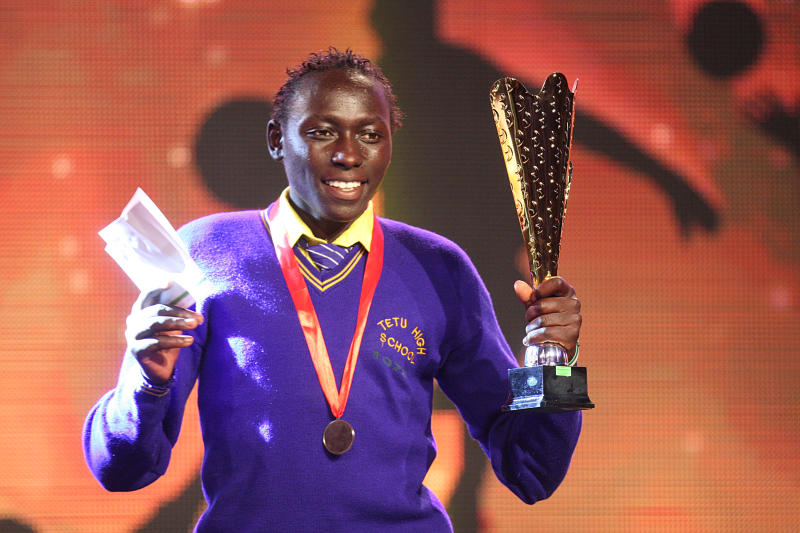 Her safe place
When times get really hard, though, she goes home to her mother Anne, who is immensely proud of what her daughter has achieved.
"During bad times I go home to stay with my mother. She has always been the one to breathe life and the fight back in me ... showing me that whatever I am going through is a small thing compared to all the challenges she has gone through. She makes me feel that it is not so bad after all," she says.
If it truly does not work out, she has the option of continuing her job as a prison warden, which she got as part of her job as an athlete.
''I might even become a police officer. It is something I wanted to be before I pursued my running career. So if this does not work out, that might be my focus. "
We hope that it doesn't 't come to that. But whatever the future holds for Nyaireira, we hope it will be something that keeps the serenity on her face and in her spirit.