Where is David Rudisha? His wife's posts raise questions on their marriage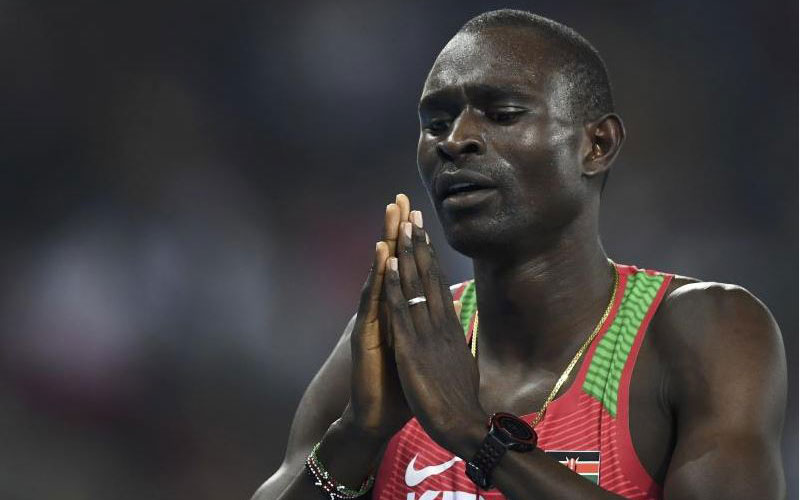 The two-time Olympic 800m champion and world record holder David Rudisha has disappeared from the athletics scene for eons.
He kept a loud silence as he missed two seasons nursing a quad muscle strain but that didn't stop his fans in the athletics world from engaging in some tongue-wagging.
On Tuesday his wife posted a shocking message on Facebook that read: "David Lekuta Rudisha stop frustrating me with my kids. To my family, my heart is heavy I can't hold any more. I love u all."
The message seemed to raise a number of questions about his family matters and his absence from the sport.
Rudisha's agent Mitchel Boeting declined to comment on the athlete's family matters.
He told Standard from Amsterdam: "I cannot comment on their family matters. I have not even known about the post (sic)."
"David might not compete this season. The injury healed and reoccurred. He will be late for the season and I think he will be back next season. We expect that all will be well for him," said Boeting.
Rudisha, who won the 2016 Olympic 800m title, has not competed since 2017 IAAF Diamond League meeting in Shanghai.
Rudisha 'King David' is the President of Confederation of Africa Athletics (CAA) Athletes Commission and has reportedly not attended meetings convened by the continental body, according to a senior Athletics Kenya official, who declined to be named.
"We here at AK sometimes look for him (Rudisha) to attend some of our critical events but he doesn't respond to our phone calls or bother to reply to our texts. CAA President Hamad Kalkaba Malboum is not happy," said the official. Rudisha suffered a knee injury in 2013 and returned to win silver at the 2014 Commonwealth Games in Glasgow, Scotland, and then won his second world title in 2015 in Beijing, China before bagging second Olympic gold medal in 2016.