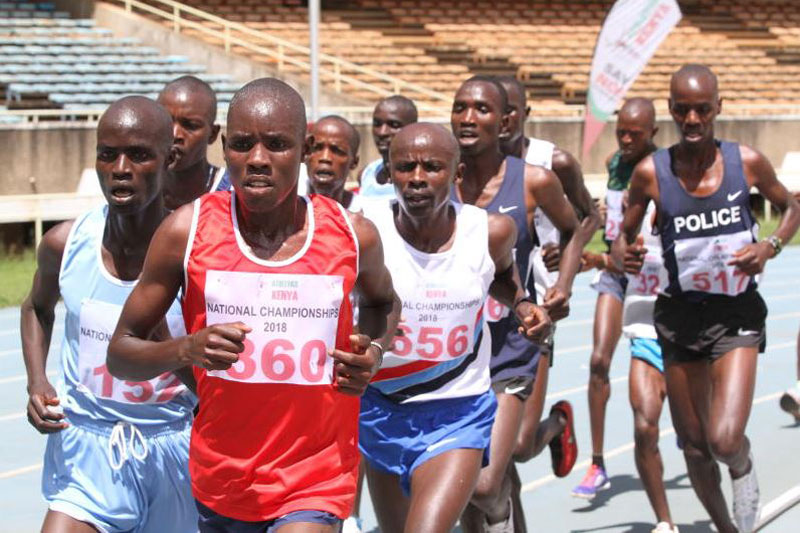 Athletics Kenya (AK) has issued directives governing National Championships cum Trials for the 17th edition World Championships slated for September 28-October 6 in Doha.
Kenyan trials which are notorious for producing hitherto unknowns, who often treat established world-class stars with disdain and the three-day selections will be held on August 20-22 at Nyayo Stadium.
SEE ALSO: OPINION: Why Nick Mwendwa is wrong on registration of County sports associations
AK president Jackson Tuwei yesterday reinstated that all athletes set to compete at the trials must fulfil the anti-doping requirements by the IAAF's Athletics Integrity Unit (AIU).
"It requires that athletes to have undergone three out of competition and the same number of in-competition anti-doping tests before the selection date. These conditions are critical and must be full filled" said Tuwei.
SEE ALSO: Kadoka: From drug addict to a star footballer
According to IAAF anti-doping rules, no athlete will participate as part of the National Team of category "A" National Federations in the IAAF World Championships unless, in the 10 months prior to the competition, he or she has undergone at least 3 no notice out-of-competition tests, urine and blood.
Also, runners competing in any of a middle distance event from 800m upwards, a long-distance event, a combined event or a race walk event must undergo one Athlete Biological Passport test and one EPO tests. All tests are to be conducted no less than 3 weeks apart and the results recorded in ADAMS.
SEE ALSO: Athletics: Doha Diamond League meeting brought forward
Athletes must also obtain the qualifying standards set by IAAF for ones' event in an IAAF recognized competition.
Tuwei also said: As of now, only a few athletes have attained some of the conditions required and therefore there is a need for the coaches and athletes to check with Athletics Kenya offices for one's status before the trial"
No wildcard will be granted at the trials thus the selection panel team will be picked 1, 2 and 3 across the finish line. Defending champions from London world championships and 2019 Diamond League trophy winners will also be included.
For the first time teams from Refugee Camp, Kenya Wildlife Service (KWS), National Youth Service (NYS) will take part as guest runners.
"It is important to note that in order for an athlete to take part in this event he/she must be a bona fide athlete representing an Athletics Kenya affiliates or region. No individual athlete will participate as a runner on his/her own under whatever reason" Tuwei added.
Earlier this year AK named Geoffrey Kirui, Laban Kori, Paul Lonyangata, Amos Kipruto and Ernest Ngeno in men's marathon team while Edna Kiplagat will make her fourth stab at the World Championships together Visiline Jepkesho, Sally Chepyego and Ruth Chepng'etich in the women team.