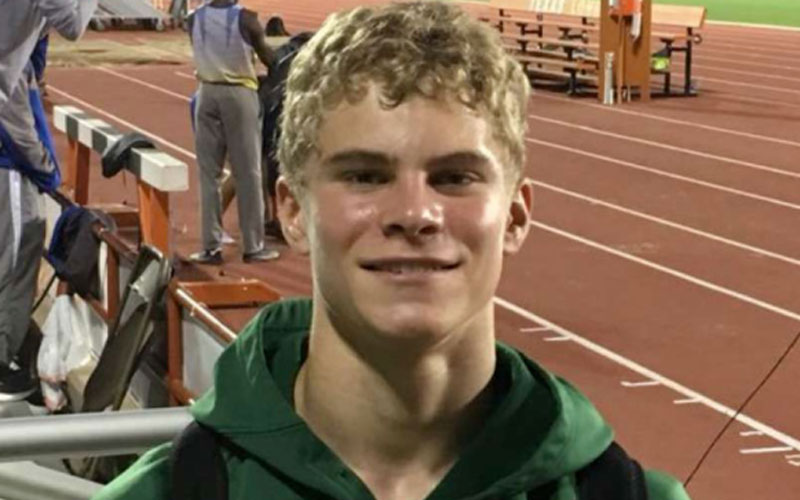 Is the current 100 metres world record under threat?
You could say so.
An 18-year-old American student wheeled to a 100m race win with a time that only 0.4 seconds shy of the Jamaican's record.
Mathew Boling, a Strake Jesuit College prep student, recorded 9.98 seconds, easily outsprinting his competitors in a race that was staged in Houston, Texas.
The fastest 100m dash in high school HISTORY: 9.98 seconds ????????

(via @Texan_Live) pic.twitter.com/w4QBjojOt5

— SportsCenter (@SportsCenter) April 30, 2019
Unfortunately for the youngster, his time will not be classified as an official record because of the favourable weather conditions (4.2mph tailwind) that more or less gave him a boost.
The International Association of Athletics Federations (IAAF) acknowledges the effect of a tailwind by setting strict criteria. A timed run in a tailwind greater than 2 ms cannot count for record purposes.
The effects of wind on the time for a 100m sprint has been discussed in journal papers and at conferences, with a common consensus derived - that a tailwind of 2ms improves a time by about 0.1 s.
However, he still boasts the fastest time that any American sprinter under the age of 20 has ever attained and that's why his friends call him 'white lightning'.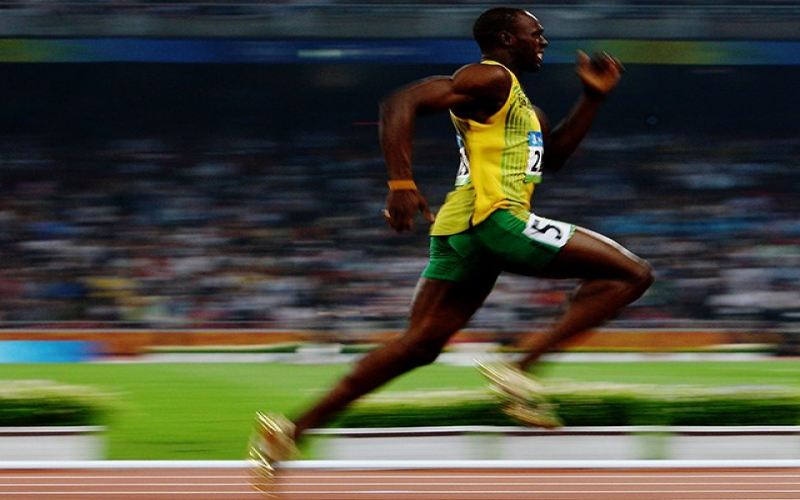 After the extraordinary achievement, the jubilant Boling couldn't hide his pride when he spoke to a local publication.
"It definitely felt good. My block start was pretty good and right out of the gate I knew it was going to be fast, so I decided to turn it up a little bit and ran my best. I was really happy with the time.
"I just have to get ready for that four seconds where I'm nervous and then, like, after that, it's just smooth." Said Mathew.
He also talked about a number of nicknames people call him and the one he prefers.
"Some people call me the bogeyman. I heard some people calling me the horseman. I've heard different stuff."
I think I'd prefer being known as 'White Lightning' to being called 'bogeyman' or 'horseman'. Just a matter of personal preference, I guess." He added.
His father Mark Boling however, denied that his son's lightning speed and athleticism was genetic.
"He just has a work ethic that is beyond anything I've ever seen from anybody," said Mark.
Despite reaching an astronomical speed for an under 20 runner, the category's record still belongs to compatriot Trentavis Friday, another talented youngster who covered the distance in 10 seconds in 2014.
With age catching up fast with Usain Bolt, there seems to be more threats than just this one in Texas. Elsewhere, a seven-year-old boy proved that he can run the 100m distance in 13.48 seconds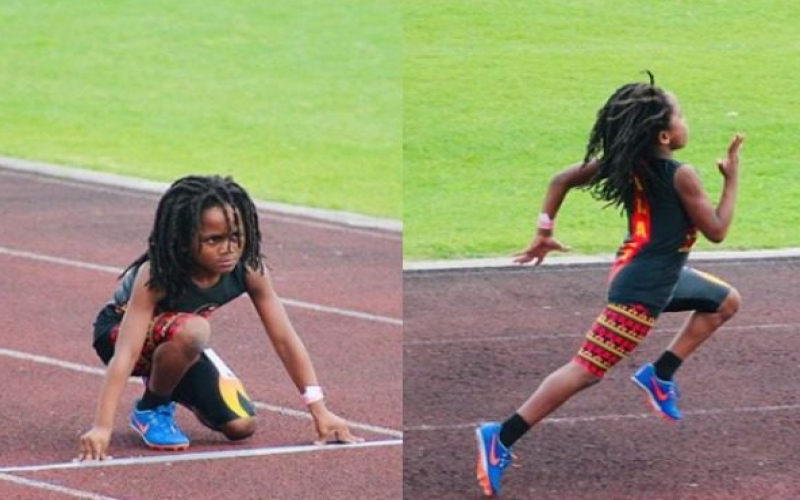 Rudolph 'Blaze' Ingram who is renowned for his love for sprinting first clocked 14.59 seconds before trimming that time by 1.5 seconds and at his age, experts are already comparing him to the Jamaican Legend. ?