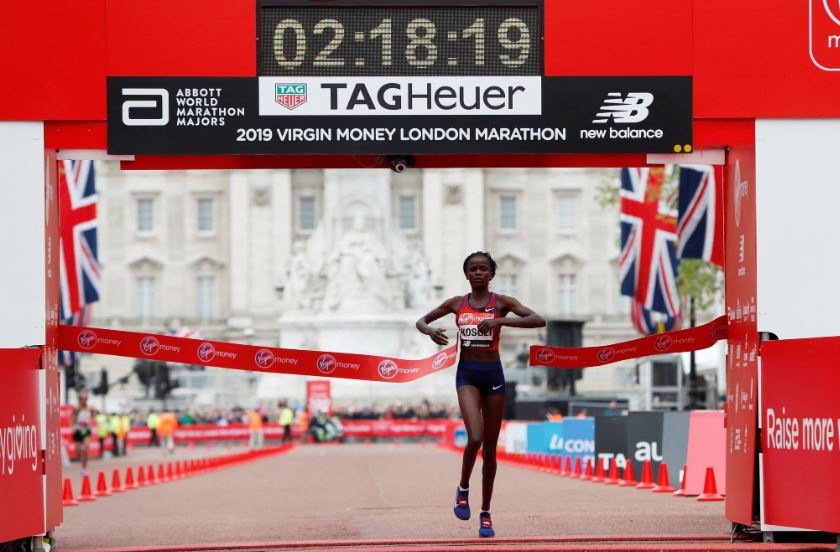 Kenyan marathon runner Brigid Jepscheschir Kosgei is the winner of the 39th edition of the London Marathon.
This is perhaps the 25-year-old's biggest win of her career, crossing the finish line on a personal best of 2:18:20, ahead of Kenyan compatriot Vivian Cheruiyot, who crossed the line at 2:20:14.
21-year-old Ethiopian Roza Dereje finished third in 2:20:51.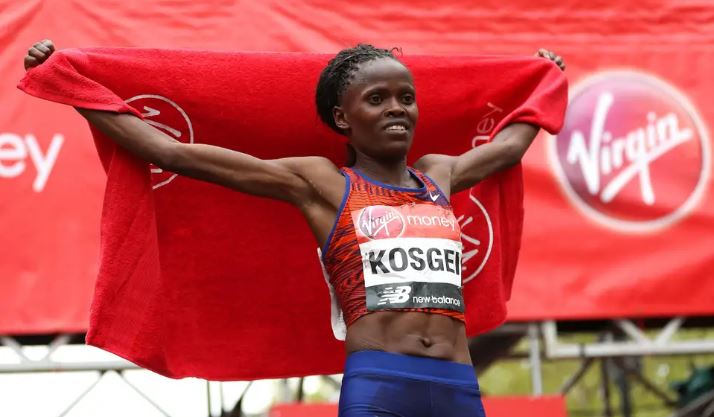 Kosgei finished second at the Chicago Marathon in 2017 in a personal best time of 2:20:22 and a year later, won the same marathon in 2:18:35.
She also on the Honolulu Marathon in 2017.
Kenya's Brigid Kosgei wins women elite race at the London Marathon in 2:18:20; Vivian Cheruiyot comes second in 2:18:20; Ethiopia's Roza Dereje third in 2:20:51