Abraham Kiptum's suspension sparks different reactions from netizens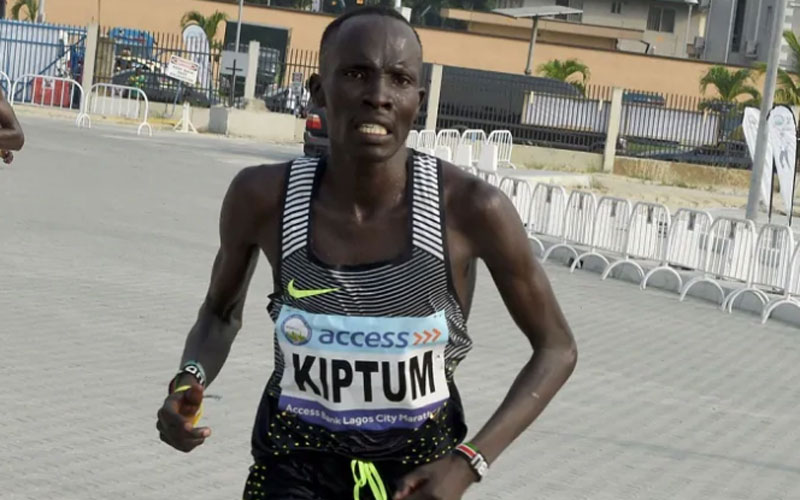 Athletics fans have expressed their views on the suspension of Kenyan athlete Abraham Kiptum after he was found to have violated WADA regulations ahead of the London marathon.
World Half Marathon record holder, was suspended on Friday by the Athletics Integrity Unit following an Athlete Biological Passport (ABP) violation.
World Anti-Doping Agency (WADA) define Athlete Biological Passport (ABP) as an individual, electronic record used to monitor selected biological variables over time that indirectly reveal the effects of doping rather than attempting to detect the doping substance or method itself.
The AIU confirms a Provisional Suspension against Kenyan long-distance runner Abraham Kiptum for an Athlete Biological Passport (ABP) violation under the @iaaforg Anti-Doping Rules.
Find out more ? https://t.co/opInfkVlnV#CleanSport pic.twitter.com/cYfRgWoFkW — Athletics Integrity Unit (@aiu_athletics) April 26, 2019
An official statement sent to newsrooms by the Virgin Money London Marathon confirmed that Mr Kiptum left London on Friday.
"We have a zero-tolerance policy on doping. London is part of the Abbott World Marathon Majors and we recently announced a groundbreaking extensive intelligence-driven testing programme.
"This shows the programme is working. Cheats will be caught and there is no place for them in marathon running," said Hugh Brasher, Event Director for the Virgin Money London Marathon.
Kiptum made headlines in October 2018 after breaking Zersenay Tadese's (Eritrea) eight-year-old world record at the time by running 58:18 to win the Valencia Trinidad Alfonso EDP Half Marathon.
He claimed the Valencia title over runner-up Jemal Yimer, and Abadi Hadi. An elated Kiptum told International Association of Athletics Federations (IAAF) that he was more than eager to participate in that race because of thorough preparations.
"I can't believe it, I'm over the moon," Kiptum told the IAAF. "Obviously I knew I was in good shape because I set a PB last month in Copenhagen, but I was eager to run in Valencia because it's one of the flattest circuits I've ever run, and I was confident of improving on my best."
"I realised the race slowed down between the ninth and 10th kilometre, so I decided to step up the pace and go for everything."
Immediately after the news hit the internet on Friday night, athletics fans were quick to express their views and feelings on WADA's action ahead of the London Marathon that is scheduled happen on Sunday.
Here are some of the reactions on Twitter and Facebook as seen by Game Yetu.
People cant seriously be surprised by this? — Matthew Travaglini (@MattTravaglini) April 27, 2019
"athlete biological passport violation" welcome to 1984 — EmojiMark ???????????????????????? (@PartonSide) April 26, 2019
@wada_ama is a cartel. Looks like a camouflage of a group of people fighting and framing particular athletes. Disgusting. — LENAIMADO JOEL (@Naimadoj) April 27, 2019
OMG. An ABP suspension? He must have been taking Festina levels of EPO. — cleans (@cleans_letsrun) April 26, 2019
I'm sorry Dan, but 99% of top athletes are on the juice at some point.. the clever ones are always a step or two ahead of the testers. — Dominic Higgs (@DomHiggs) April 26, 2019
Despite the exit of one Kenyan, Eliud Kipchoge will be defending his title against Ethiopia's Shura Kitata and Britain's Mo Farah who finished second and third respectively in the 2018 event.
In the women' race, Kenya will be represented by Vivian Cheruiyot, Mary Keitany, Brigid Kosgei, Gladys Cherono and Linet Masai.