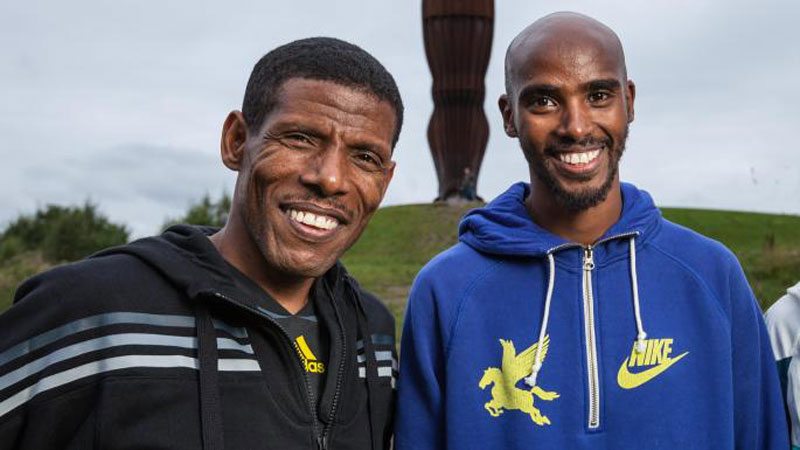 Ethiopian long-distance runner Haile Gebrselassie has responded to British sprinter Mohamed Farah's theft allegations on the Ethiopian legend on Wednesday, April 24.
In a press statement, Gebrselassie dismissed Farah's allegations recording the British long-distance runner had deceitful information about him and his property.
The accusations regarded the unproven robbery at Yaya Village, Ethiopia, a hotel owned by Gebrselassie, on March 23.
Farah launched the attack on Gebrselassie on Wednesday after he claimed that he had £2,500 in cash, an irreplaceable watch and two mobile phones stolen at the Ethiopian legend's hotel.
Speaking at the London Marathon conference, Farah claimed that he was winding up preparations for Sunday's race when thieves entered his room at Yaya Africa Athletics Village and broke his locked suitcase.
"The robbery happened on my birthday when I went for an early morning Sunday run," Farah said.
"We left at 5.30am with my coach and training partners and I gave my key to reception so they could clean,"
"When I came back about 4.30pm I noticed my bag was open. But I then saw it [the room] had been broken into. Someone's got the key from reception, opened [the room door] up, took my money, took my nice watch that my wife got me and two phones. The watch was sentimental, it can't be replaced."
"The hotel wasn't going to do nothing so I called the police, they came over, took stuff, went away, then said they arrested five guys but they got released again,"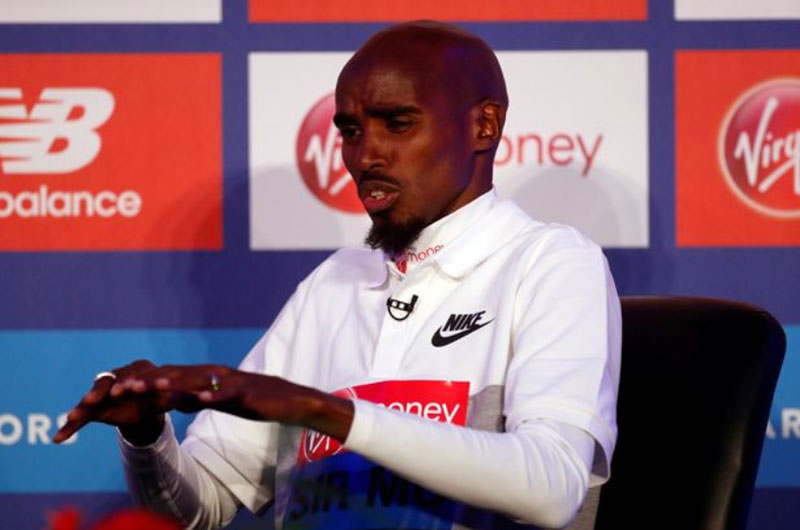 "Then I sent Haile a message to tell him what had happened but he didn't reply. He didn't say anything. He didn't respond even though that's his hotel," Farah added.
However, the two-time Olympic 10,000m champion rubbished Farah's claims stating that five of his employees were taken to the police custody for three weeks but later released after the police found nothing on the reported case.
Gebrselassie said that Yaya Africa Athletics Village hotel has a policy whereby clients with cash amount over £350.00 were given a special safe box to keep it safe.
The retired long-distance veteran runner pointed out that Farah had declined the offer of being given the safe box.
The Ethiopian further nailed Farah saying that he left the hotel without paying his service bill despite the hotel giving him a 50 per cent discount.
He added that there were multiple reports of disgraceful conduct from Farah and was reported to the police for attacking a married athlete in the gym but the case was dropped after Gebrselassie's mediation.
"For example, when he reacted to the two athletes in the gym, and he kicked and punched, he was almost in police custody," Gebrselassie said.
"But I talked to the police and said 'this is Mo Farah, he is a big athlete, he is an international name'. Leave him." The Ethiopian added.
Gebrselassie termed the accusations by Farah as an act of defamation on his reputation and business.