5 main Kenyan women athletes participating in the London Marathon (Photos)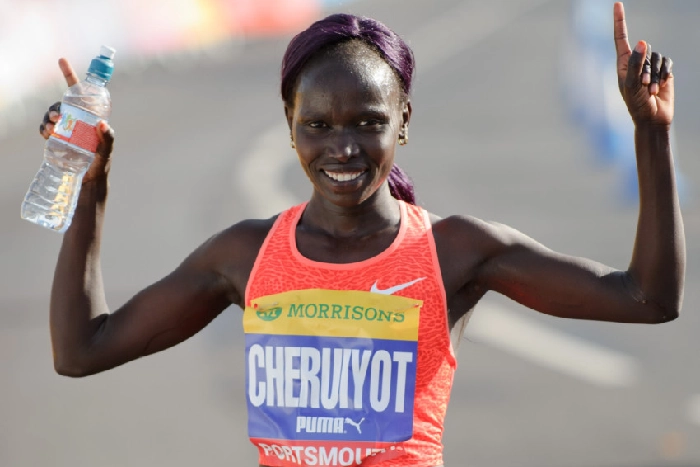 Some of the world's best athletes have been preparing and are now ready for the much anticipated London Marathon set to take place on Sunday.
Considered one of the biggest events in the world, thousands of athletes, celebrities and elite amateurs will compete against each other to make history.
Kenya will be well represented by five main women among them Vivian Cheruiyot who leads 2017 winner Mary Keitany and Chicago marathon champion Brigid Kosgei.
Others include the Berlin Marathon champion Gladys Cherono and Linet Masai.
Vivian Cheruiyot
Vivian Cheruiyot claimed her maiden major marathon in 2 hours, 18 minutes and 31 seconds in London 2018.
Cheruiyot overtook Mary Keitany just after the 35km mark and edged out the 2017 Honolulu Marathon champion Brigid Kosgey from Kenya to second place also in personal-best 2:20:12.
She also won the Frankfurt Marathon in personal best of 2:23:25 in 2017.
The veteran also represented Kenya at the 2000 Summer Olympics, the 2008 Summer Olympics, the 2012 Summer Olympics and the 2016 Summer Olympics.
She holds the Kenyan record and Commonwealth record for the 5000 m with her best time of 14:20.89, which was set at the DN Galan in 2011.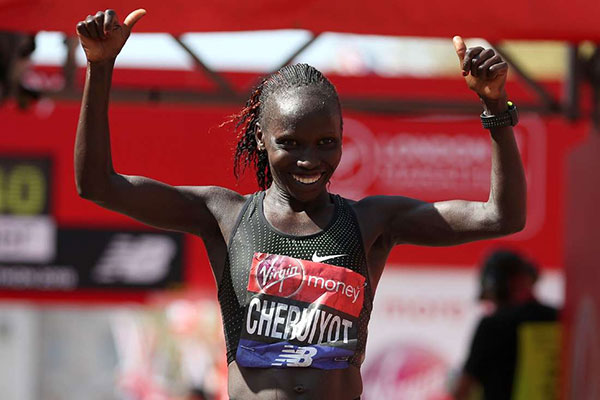 Mary Keitany
Mary Keitany won her fourth women's title in five tries at the 48th New York City Marathon in November last year.
The 36-year-old endurance veteran, who finished second to American Shalane Flanagan in the 2017 Big Apple showdown, reclaimed the crown in an unofficial time of two hours, 22 minutes and 48 seconds.
Only Norway's Grete Waitz, a nine-time champion from 1978 to 1988, had won more New York women's titles than Keitany, who is also a three-time London Marathon winner.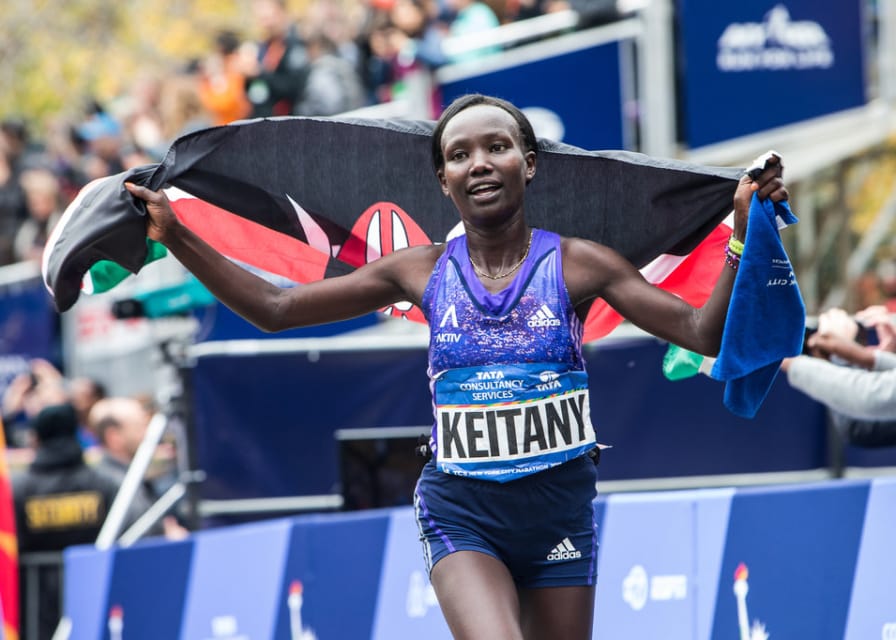 Gladys Cherono
Gladys Cherono smashed her personal best and course record when she claimed her third Berlin Marathon victory in September 2018.
Cherono, who broke away from the pack at the 25km mark, emerged victorious in 2 hours, 18 minutes and 11 seconds.
She broke Japanese Mizuki Noguchi's 13-year-old course record by 61 seconds besides improving her personal best of 2:19:25 set with victory in 2015 in Berlin. Noguchi won the 2005 Berlin in a course record time of 2:19:12.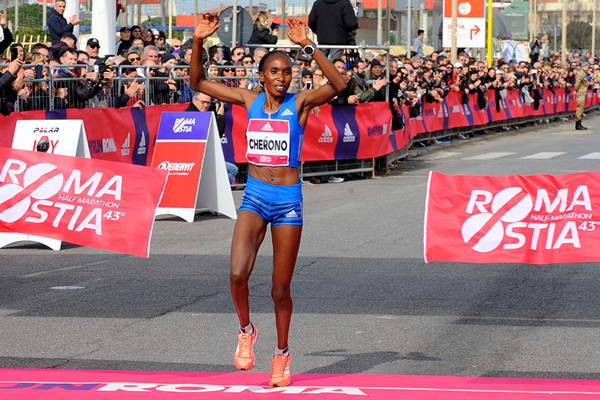 Brigid Kosgei
Brigid Kosgei won last year's (October 2018) Chicago Marathon in personal best of 2 hours, 18 minutes and 35 seconds.
Kosgei broke away with a huge lead near the end of the race, outpacing her closest rival, Ethiopia's Roza Dereje.
Kosgei finished second in Chicago (2017), setting a big personal best of 2:20:22. She also won the Honolulu Marathon in 2:22:15, taking more than five minutes off the course record.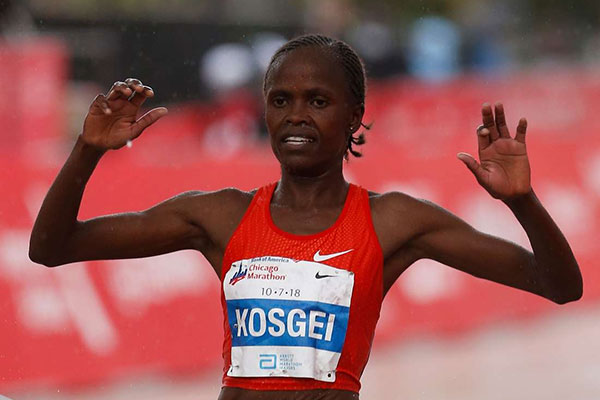 Linet Masai
Linet Masai won her first world title in the 10,000 metres at the 2009 World Championships in Athletics.
She became the world junior cross country champion in 2007 and set a world junior record for the 10,000 metres at the 2008 Summer Olympics, placing fourth in the final.
In 2017 she was awarded the Olympic bronze medal after the initial silver medallist Elvan Abeylegesse tested positive for a banned substance in a retest of her 2007 doping sample, thus Masai became the first Kenyan woman to medal in a 10,000m Olympic event.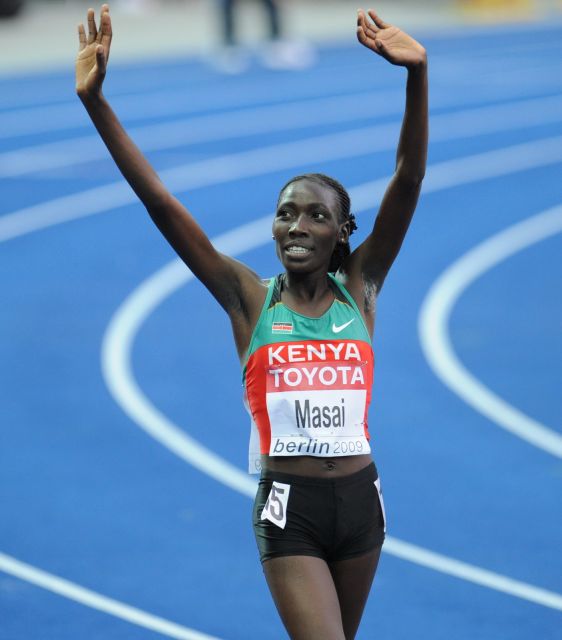 Also confirmed to run at the London Marathon are the Ethiopian trio of Tirunesh Dibaba, the three-time Olympic champion on the track and third fastest woman of all time, who finished second in London and won Chicago in 2017; Tadelech Bekele, who finished third in London last year; and 21-year-old Roza Dereje, second in Chicago and winner of the Dubai Marathon in 2018.
Around 40,000 runners will take part in the race.