Wrangles at Paralympics body threaten team preparations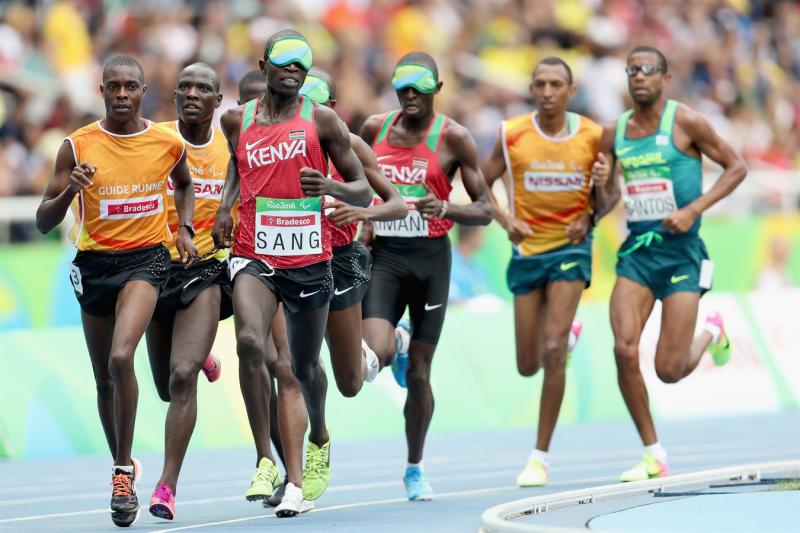 Leadership wrangles have once again engulfed the Kenya National Paralympics Committee (KNPC) with some affiliates calling for the government to stop funding the team that was due to leave for Morocco yesterday.
The 61-member squad has been in residential training at Kasarani ahead of the World Championships set to start today.
There is a tug of war between two factions claiming authority at the KNPC with one claiming the trials to select the team were conducted irregularly.
Embattled chairperson Agnes Oluoch claims the Elijah Aliero-led team are out to derail the team's preparations.
Earlier, Sports Dispute Tribunal put in place a mediation committee lead by lawyer Njeri Onyango to solve the leadership issue facing the federation and its affiliates.
The mediation committee later formed an interim secretariat led by Aliero.
But according to a letter to the Principal Secretary, Ministry of Sports, Culture and Heritage dated April 11, 2019 by former KNPC head Douglas Sidialo through his lawyer, he claims Oluoch ignored the mediation committee and interim secretariat directives and went ahead to hold trials and thus called on the government to withdraw support to the team.
"Despite the position of the mediation committee, a faction headed by one Agnes Oluoch purported to hold the trials in defiance of express directions by the chairperson of the mediation committee and purported to select athletes," the letter to the ministry read in parts.
A letter from International Paralympic Committee (IPV) to the Mediation Committee chairperson Njeri Onyango shows it recognises the Interim Secretariat and not the team led by Oluoch.
It reads: "We understand that the main duties of the Interim Secretariat are to manage qualification for the all major competitions including the qualification events for the Tokyo 2020 Paralympics Games and report to the Mediation Committee.
It continues: "Noting all the above points, the IPV will grant SDMS (Sport Data Management System) to Elijah Aliero who will be sole contact responsible for managing athletes' entries to upcoming competitions and events"
Aliero confirmed that Oluoch is a member of the interim committee but she went ahead and formed another group that conducted the trials contrary to Mediation Committee directive.
Ms Oluoch dismissed the factions terming their allegations as null and void and promised to send us documents to support her arguments.