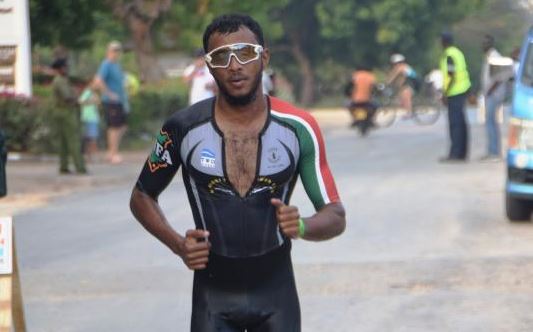 Kenya's top ranked junior triathlete Josette Njeri reigned supreme after she defied some of the toughest conditions to win the national Watamu triathlon championships at Turtle Bay Beach Hotel in Malindi at the weekend.
Njeri's strong runs and cycling prowess saw her enjoy a huge gap over her closest opponent Vivian Hilver, whom she bet by over eight minutes in the sprints category that covered swimming over 750 meters, cycling for 20km and a 5km run.
SEE ALSO: Police arrest 12-year-old boy over racist abuse sent to Wilfried Zaha
"The windy and hot conditions suited me well. Cycling is my strength and I was able to get away with the win," said Njeri after clocking one hour 26.40 for victory.
Hilver timed 1:34.34 while third-placed Chiara Parazzi clocked 1:39.11.
SEE ALSO: Lady luck smiles on Coast Stima as they get a new shirt sponsor
In men's category, Abdallah Mansur successfully defended the title he won last year when he defeated his opponents in swimming, cycling and running in a time of 1:10.23.
"It was a good race and I thank my opponents for pushing me to the tape," said Mansur, who is among the country's top ranked men triathletes.
SEE ALSO: Virus could force Africa to rethink club competition formats
Soud Hassan and Ted Mwatha settled for the second and third positions with a time of 1:14.31 and 1:22.35 respectively.
In Olympic men's category (1.5km swim, 40km bike, 10km run), Warren Jacobs emerged victorious in a time of 2:46.03.
Adrian Benett was second in 3:03.36, while Phil Gutsche was third in a time of 3:14.9.
Kerri Jacobs won the women's race in a time of 3:06.55, while and Johanna French clocked 3:37.36 to finish second.
Kenya Triathlon Association Secretary Harrison Mwangi said the event was used to select a provisional team to the All Africa Games set for August in Morocco.
Meanwhile, 20 triathletes has been named to participate in the multi-sports world triathlon in Spain from April 24 to May 3.