Kenya's highest ranked junior triathlete Njeri set for next week's Durban show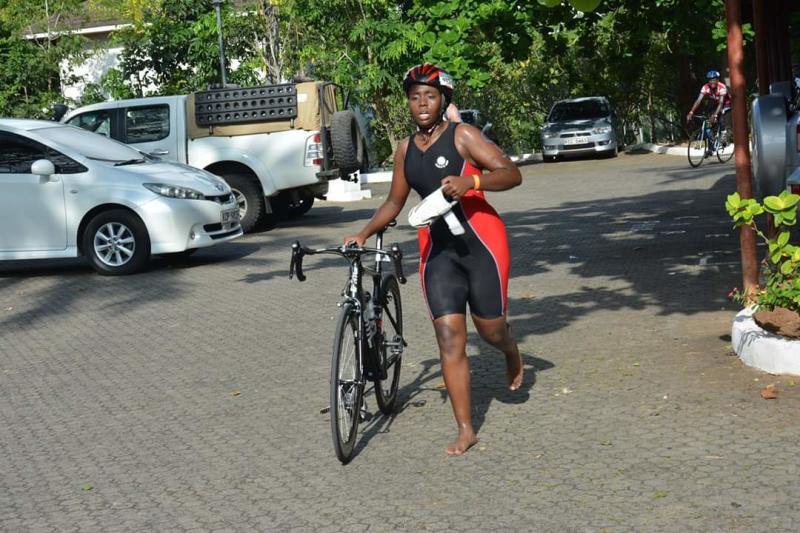 Kenya's highest ranked junior triathlete Josette Njeri has been selected into the team to 2019 Durban International Triathlon Union (ITU) African Cup set for Durban, South Africa, next week.
Kenya Triathlon Federation Secretary Harrison Mwangi said Njeri has been picked by ITU due to her consistence in the event that feature swimming, cycling and long distance running.
"We feel honoured by ITU and Njeri's recognition is a major boost to other upcoming juniors and her own exposure in readiness for the 2024 Olympic Games in France," said Mwangi.
After the event, Njeri will attend a four-day training camp in Durban before returning home.
"I am happy to have been selected to participate in the continental event. I have been undergoing rigorous training and I am ready for the task ahead," said Njeri.
The 15-year-old student at Mombasa's Aga Khan Academy has been participating in several events locally and internationally and she is determined to perform well in Durban.
At the same time, Mwangi said Kenyan team of 20 triathletes has been named to participate in the multi-sports world triathlon championships in Pontevedra city, Spain from April 24 to May 3.
Meanwhile, annual Watamu triathlon championships is set for April 6 at Turtle Bay Beach Hotel in Kilifi.
Mwangi said the Watamu event will be used by his federation to select athletes for the African Games set for Morocco in August.
"We have a busy schedule this year and we want to have the best representation at all the international events," he said.