Bett out to prove his mettle in World Under-20 trials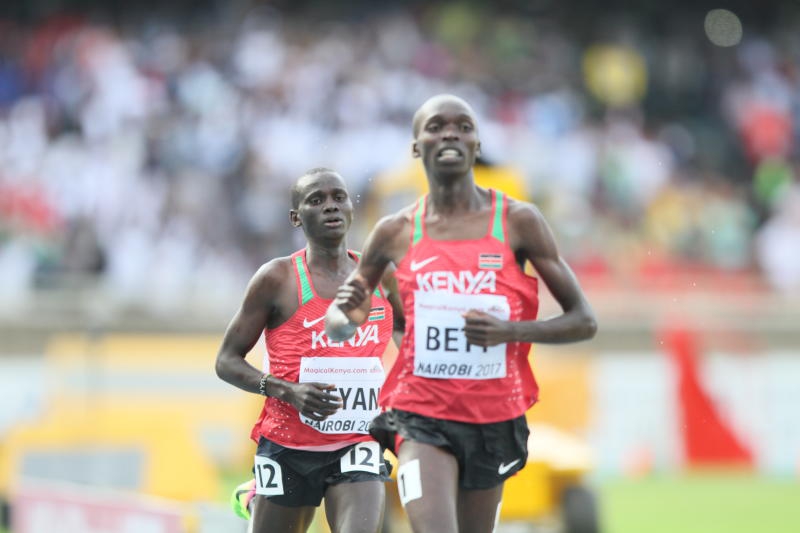 Leonard Bett is keen to make the cut to the 18th IAAF World Under-20 Athletics Championships that run in Tampere, Finland, on July 19-24.
Bett, the reigning World Under-18 2000 steeplechase champion, will be up against strong opposition at the national trials set for Kasarani Stadium on Monday and Tuesday.
He thirsts join the elite club of water and barriers race greats like Conseslus Kipruto, who won World Under-18 and World-20 titles.
"My aim is to make a smooth transition to the under-20 category before heading to the senior level. I have prepared well for the trials," said Bett, who studied at AGC Lilloch Secondary School in Bomet County.
He added: "I know there will be challenges but I'm confident of make it to the team."
Athletics Kenya (AK) expects high turnout. Barnaba Kitilit, the AK Youth Committee secretary said student athletes will be allowed to age verification on Sunday.
"All runners must be attached to schools and no individual will be registered to take part. Verifications will be done on Sunday at Riadha House. Athletes must bring their birth certificates to justify their eligibility," said Kitilit.
"We will have trials in all events except pole vault. Women will compete in 5,000m," he said.
Meanwhile Australian Olympic Committee President John Coates has backed Ian Thorpe's call for an end to medal targets at the Games to ease the pressure on athletes.
The AOC has set, but not met, targets of top-five finishes in the medals table at the last three Summer Games, while individual sports have also had their own targets.
Former champion swimmer Thorpe, Australia's most decorated Olympian, told a sports forum that athletes freed from the targets would put in performances that led to medals anyway, and Coates agreed.
"Ian and the AOC are completely at one on this subject," Coates said in a media release on Wednesday.
"In November 2016, the AOC Executive fully endorsed the position that no targets be set in our Program and Funding Guidelines for both Tokyo 2020 Summer Games and also this year's Pyeongchang Winter Olympic Games.
"We actively stepped away from setting targets for the very reasons that Ian has rightly raised in recent days."
Long-serving boss Coates has been less equivocal about medals targets in the past, and complained at the 2016 Rio Games that Australia had failed to achieve its marks while blaming the government's funding agency for the disappointing results. Australia finished 10th with 29 medals.