Western seek to clear games hurdle in Tambach: Top guns face acid test in athletics capital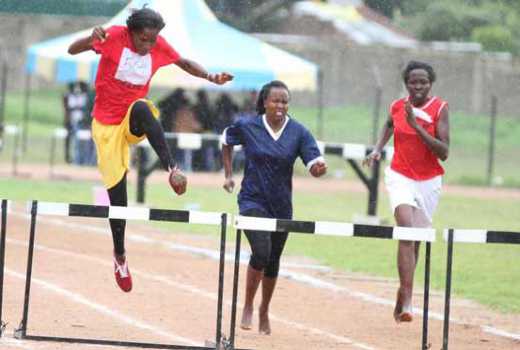 Teacher trainees are battling for top honours at this year's national championships.
The 2018 Kenya Teachers Training College National Athletics Championships begin at Tambach College in Elgeyo Marakwet County today.
Top athletes who excelled at their respective regional competitions, will be seeking individual excellence in the annual games.
There will be little room for any errors as competitors seek to break records set by their predecessors. There is also the enviable national glory and overall title to compete for.
Western Region's dominance will be put to the test when they face off with hosts Rift Valley.
Iten's rich athletics history will come into play in favour of Rift Valley, who have, ironically, been relegated to the second spot by their Western counterparts in several championships.
With unrivalled home support and familiar grounds, the Rift Valley athletes will be determined to turn the tables and claim the top spot.
It will be time for the homeboys and girls to revenge for their past misdeeds on the track.
Western dominated last year's athletics event held at Thogoto Teachers Training College, garnering a remarkable 356 points. Rift Valley finished second with 293 points, while Central completed the podium with 165.
Hosts Nairobi were over-shadowed as they struggled throughout the competition and finished fourth with 159 points.
Led by sports powerhouse Eregi, Western did not give their opponents an opportunity to steal their show as they also grabbed the men's and women's titles. Once again, Rift Valley were relegated to second best.
Western women were untouchable as they called the shots to finish with 201 points, 48 more than Rift Valley, who were second. Central were third with 97.
In the men's category, Western garnered 155 to be crowned champions, while Rift Valley scored 140 to finish second ahead of Eastern, who had 97.
Rift Valley's Mosoriot are expected to field their best as they seek to defend their overall title in the visually impaired category.
Mosoriot won last year's crown with 134 points, Asumbi were second with 119, while Machakos finished third with 99. Mosoriot and Machakos won the men's and women's trophies respectively.
The Kenya Teachers Colleges Sports Association are now working hand in hand with Athletics Kenya.
"We want to meet international standards and AK has been very supportive," said Secretary General Paul Maina.