Kremlin to defend athletes against doping allegations, keep IOC ties
ATHLETICS By Reuters | December 5th 2017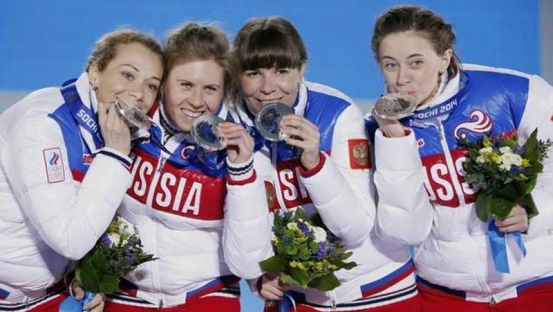 Russia will defend its athletes against doping allegations and work to preserve its ties with the International Olympic Committee (IOC), Kremlin spokesman Dmitry Peskov said on Tuesday.
The IOC is set to decide later on Tuesday on the level of Russia's participation in the 2018 Pyeongchang Winter Olympics as calls to ban the country over suspected state-sponsored doping grow louder.
"We intend to defend the interests of our athletes, of the Russian Federation, to remain committed to the ideals of Olympism and preserve all ties with the IOC, and through these ties the problems that have arisen will be resolved," Peskov told reporters on a conference call.
Peskov said on Monday that Russia was not planning to boycott the Olympics if the IOC imposed restrictions on the country's participation.
More than 20 athletes have been banned for life from the Olympics in the past weeks over alleged doping violations at the 2014 Sochi Games.
The bans came as a result of an IOC investigation into allegations of widespread doping among Russians and sample tampering by laboratory and security officials at the Sochi Olympics.
The Russian authorities have vehemently denied any state involvement in doping and pledged to work with international sports bodies to curb the use of banned performance-enhancing drugs in the country.
Russia's Paralympic Committee, athletics federation and anti-doping agency RUSADA remain suspended over doping scandals.