We need more sponsors to invest in athletics says Tuwei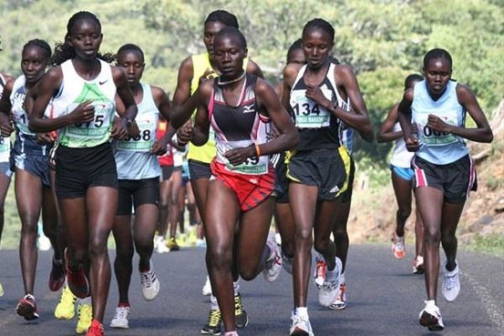 Athletics Kenya (AK) president retired major general Jackson Tuwei has urged corporate organizations among other sponsors to step up and invest in athletics development across the country.
Speaking in Nairobi at the AK headquarters on Friday morning during the Baringo half marathon launch, the AK boss argued that his federation alone is not financially equipped to develop athletics in the country.
"AK alone cannot do this; we need the support of each and everyone in this country. We need more corporate companies and any others to step up and pump finances in our events. Athletes need to train well and also compete in local events. These events should be well prepared, managed and also attractive to even international athletes," urged Tuwei who also added that the local governments should also partner with AK when it comes to infrastructure development involving athletics training facilities at grassroots level.
As AK comes to a close of the 2016/2017 season, races this season have not attracted star athletes both locally and internationally. This has been brought about by lack of knowledge when it comes to race organization.
"You just don't organize a race because you have a sponsor. Before we clear any local race at AK we will make sure that all the parameters are in place and also the organizers have done an excellent job. When you organize a world class race, people out there will talk about it, it will be attractive and also you will find other sponsors coming in because they want to be part of something great," continued Tuwei.
The 15th edition of Baringo half marathon will be held on 4th November in Baringo central. The race scheduled to take place in Baringo County has been boosted financially and is now aiming at not only developing local talent, but also bringing peace among the warring Baringo communities.
Lotto foundation has now sponsored the race with five million Kenya shillings and will also channel an additional two million Kenya shillings to set up a high altitude training center fully equipped with athletics training facilities and coaches. The race has been divided into 21 km and 6 km categories for both men and women. Winners of both categories will cash 200 thousands Kenya shillings while second placed individuals will have a prize of a hundred thousand Kenya shillings.
With such financial incentives still on board, all eyes now shift to Athletics Kenya to see how well the federation can put up development structures and laws to govern races.