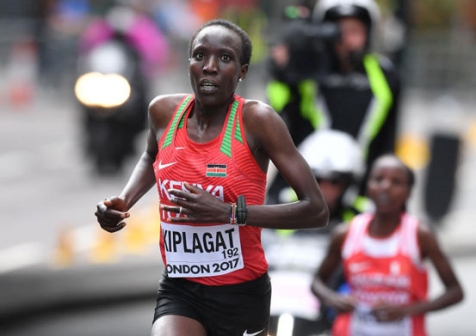 She failed to pick water from 30km to 40km at the Warsaw Marathon, an IAAF Bronze Label race, in Poland last Sunday.
And that threw Roche Kosgei into the jaws of death; she collapsed.
SEE ALSO: Bale refusing to be forced out of Real Madrid despite latest Zidane fall out
Kosgei's misfortune was just but one in a number of incidents most runners have endured in 42km running.
The 32-year-old Kosgei did not pick the water bottles at 30km, 35km and 40km marks during the race. Water points are stationed at intervals of five kilometres –except in the first 10km.
SEE ALSO: Former Real Madrid chief expects club to send Bale out on loan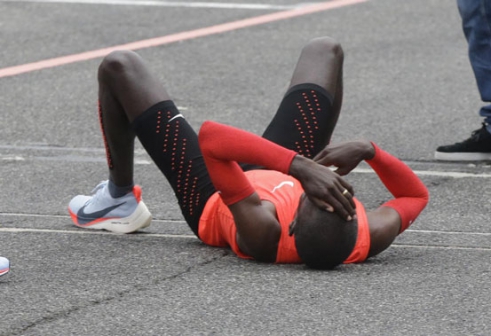 "I don't remember what happened at that point. When I saw myself in the video, I could not believe it. It was tortured.
"After all those months of hard training with my training mates, I knew I could do it. I regret missing to pick water," said Kosgei.
SEE ALSO: Ronaldo tells Pirlo what Juventus must do next after Champions League exit
Coaches, athletes and athletics experts say athletes must test their blood levels ahead of marathons.
Joseph Ngure, a former coach at IOC High Performance Training Centre in Eldoret, said athletes are advised to take plenty of water.
"Athletes need to test their blood levels to detect diseases like typhoid that weaken the body. They should take easily digested (soluble) foods which can be absorbed by the body and turned into glucose within a short time. The type of food an athlete takes in the last 24 hours to the race also influences performance.
"They must utilise the body energy within the 42km. Some athletes fall before the end of the race after running out of sugar. They gauge their body responses in training," said Ngure, who was assistant coach to Africa Championships in Durban, South Africa, last year.
Kenya witnessed the worst athletics season in 2016 where world cross country runner Pamela Lisoreng, Gladys Wamoyo, Ian Mutuku, Japan-based Johana Maina and Nicholas Kimeli Korir all lost their lives.
In 2013, Geoffrey Tarno ran a hard and furious 40 kilometres and collapsed during the Kimbilio Hospice Marathon.
Ngure said: "Sweat can cause dehydration within the first 10km before the water point depending on the prevailing conditions. The complexity of the skin on whether it can absorb or retain is another factor."
Ben Ouma, a middle distance coach, said there is need for adequate nutrition and fluid supplementation before, during and after competition.
"They need adequate nutrition covering physiological needs concerning the requirements like water, energy, protein, essential fatty acids, vitamins, minerals and dietary fiber. Any deficiency in these has a direct influence on the athletes' performance," said Ouma.
Gilbert Koech, the winner of 2009 San Antonio Marathon in USA and now a coach, said: "Experienced marathoners take the water bottle and take it for long. Watch Eliud Kipchoge and Edna Kiplagat and you realise this."