Uganda and Ethiopia eye Ndakaini pay out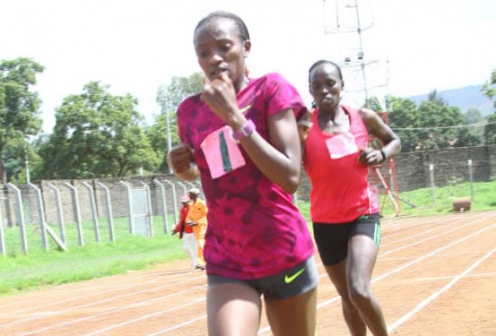 Foreign athletes will add colour to the 14th international Ndakaini half marathon set for Saturday next week.
Kenya's track rivals Ethiopia and Uganda will field athletes in the annual spectacle that has given local athletes a chance to flourish.
Speaking during the launch of the registration exercise, Ndakaini Dam Environmental Conservation Association (Ndeka) chairman Joe Kimura and UAP Old Mutual Managing Director James Wambugu said arrangements have been made to ensure the event is a success.
"We expect the event to be bigger and more organised. We have also increased the prize money," said Wambugu.
"Athletes from Ethiopia and Uganda have been coming as individuals but this year, they will line up for their nations."
He said proper mechanisms have been put in place to curb doping and cheating by athletes.
"Doping tests will be done before and after the event. Winners will receive their money after meeting all anti-doping regulations," Wambugu said during a press briefing yesterday.
Kimura heaped praise on the event, saying it helps to boost environmental conservation measures in the Ndakaini area.
"It is more than a marathon because it is a race that encourages conservation of the environment," said Kimura.
Ibrahim Hussein, the IAAF regional director and Athletics Kenya (AK) executive member, praised the event organisers for meeting the required international standards for road races.
The organisers have increased the prize money by 50 per cent, with winners taking home Sh300,000 up from Sh200,000. Runners-up will pocket Sh150,000, while second runners-up will get pocket Sh105, 000.
Former Commonwealth Games 10,000m champion and race ambassador, Lucy Kabuu, will stage her comeback after a long layoff with injury.