AK pleads with senior athletes to participate in relay series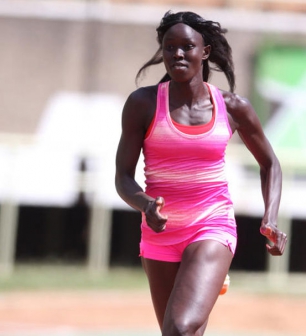 Athletics Kenya has appealed to senior athletes to consider taking part in the ongoing AK Relay Series.
AK is using the series as a launching pad ahead of the invite-only trials on April 1, which will be used to select Team Kenya for the third edition of IAAF World Relays Championships in Nassau, Bahamas in April 22-23.
Bahamas will play hosts to the event for the third consecutive year.
Despite last weekend's meeting attracting huge participants, AK Senior-Vice President in-charge of competition Paul Mutwii has appealed to senior athletes to take part in the series.
The second round will be held tomorrow at Nairobi West Prisons grounds along Langata Road. "Last weekend was the first meeting and we were surprised by the turn-out. That was a good number, however some senior athletes did not take part.
"Some even attended the event, but as spectators. That is why we are urging them to take these series seriously or they will be barred from the main trials," said Muwtii.
Sprinter Mark Otieno, who stole the show with victories in both 100m and 200m, will hope to continue with same dominant show in the second leg.
Africa 400m hurdles silver medallist Maureen Jelagat of Kenya Prisons Service, but who missed the opening leg, will be out to reclaim her stake as the dominant women sprint force when she lines up tomorrow.
Also in the mix will be Alphas Kishoyian in men's 400m and Kenya's top sprinter Mike Mokamba in both 100m and 200m races.
"I am looking forward to Saturday's meeting. I will be participating in 200m to gauge my speed.
"I am also using the race to prepare for competitions in Europe in May as I also fix my eyes on the IAAF World Championship in London" said Jelegat, who is managed by a German Sylvia Abmayr.
Other contenders for tomorrow's event will include Grace Kidake (400m) of Postal Cooperation and Jecinta Shikanda of Kenya Police Service, who clocked 55.2 seconds, to beat Sylvia Chesebe last weekend.
THUMBS UP BRAVO: Guardiola salutes keeper after Huddersfield win
Manchester City manager Pep Guardiola insisted he has no concerns about his goalkeeper Claudio Bravo despite the club's supporters appearing to show their displeasure at the experienced Chilean international during a 5-1 FA Cup win over Huddersfield Town.