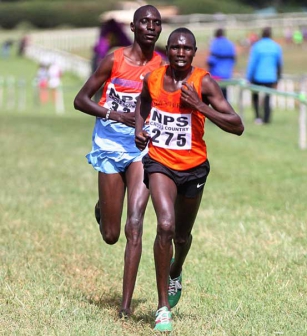 It's a do-or-die for Kenya's world-beating stars who want to make it to the 42nd IAAF World Cross Country Championships at Kololo Ceremonial Grounds in Kampala, Uganda, on March 26.
The elite stars, who will square it out with a field of upstarts, must put their best foot forward to earn the prized tickets after Athletics Kenya scrapped the traditional wild-card selection criteria.
Unlike previous meetings, the national trials do not serve as IAAF Permit Meeting as AK lacked sponsorship to invite foreign athletes.
Paul Mutwii, the AK Vice President in charge of competitions, said they have had problems with the wild-card selections in the past.
"We had some challenges with wild-card selection in previous trials. That's why we have decided to drop it for this event. The top six athletes in each race will earn automatic places to the Kenyan team," Mutwii said.
"The selectors will also pick two men and two women who will line up in the mixed-relays race from the same event. This is because initially, we didn't have a sponsor for this event, before Lotto Foundation came to our aid, the event will not be an IAAF permit meet as it has been in the past," he added.
"The event will not have invited teams from other countries or guest runners to make it eligible as IAAF Permit Meeting. All participants must come from the AK regions and affiliates."
But the no wild-card rule seems not to bother World Cross Country defending champion Geoffrey Kamworor. He believes Kenya will have a strong team ready to ward off any aggression in Kampala.
"I think it's a fair way of selection. We will have a strong team capable of defending our overall title in Uganda. I know Uganda will bank on home advantage, but I am sure we will beat them," Kamworor said.
The showpiece, which is usually marked with selection controversies, promises a cocktail of hopes and intrigues. Elite and upcoming runners will be hoping to get the prized tickets to Uganda as they battle for honour and victory.
A blunder from the start or getting tripped on the track could make the difference between victory and loss – the difference of a lifetime.
The clash between Kamworor and World Cross Country silver medalist Bedan Karoki in men's signature race – which has since been reduced to 10km – will be a sight to behold.
Then throw in World Cross Country champion Agnes Jebet in women's race and you got an exciting competition.