Rosa: My son Federico was always innocent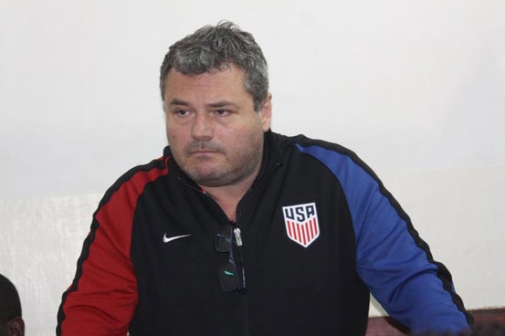 Gabrielle Rosa, whose stable was in the spotlight last year over doping allegations, is grateful that they have been let off the hook.
His son Federicco, who was charged with breaking anti-doping rules, was granted a lifeline late last year and athletes who are in his management can now breathe with ease.
They include three-time world 1,500m champion Asbel Kiprop, Olympic marathon queen Jemimah Sumgong and world cross country silver medallist Bedan Karoki.
"Last year, was not a good year for us. You know the story and we decided to be around anyway.
"My son, Federico, was charged over doping claims, but the case against him was withdrawn in November," Rosa spoke for the first about the incident in Eldoret yesterday ahead of the 26th Discovery Kenya meeting set for Eldoret Sports Club on Sunday.
"Our decision to be back in Kenya was very difficult since we knew the outcome of the case. I am happy about what we have done in Kenya over years. Now we are back again as the situation is completely clean and I must relax my mind now that it's over," said the silver-haired Rosa.
"I don't want to make noise on want happened to us, my group and my son because we are straight forward.
"We faced many problems even organising Discovery Kenya half marathon in Eldoret last year, but we have decided to run a 10km race in Nyahururu to honour 2008 Olympic marathon champion the late Samuel Wanjiru," he said.
The Discovery Kenya half marathon will be held on February 5 in Nyahururu and has been re-named Samuel Wanjiru 10km run.
False starts and confusion marred the race last year in Eldoret.
"We will be back in Eldoret for 21km race next year. Our case concluded late last year so we didn't know if we will be back in Kenya.
"My son was still under investigation. He is now clean," he said.
"It was not easy to push for something in Kenya that time. We have done a good job for 27 years," he added.