Stage set for Sasumua Dam Half Marathon tomorrow
ATHLETICS By Ben Ahenda | November 11th 2016 | 2 min read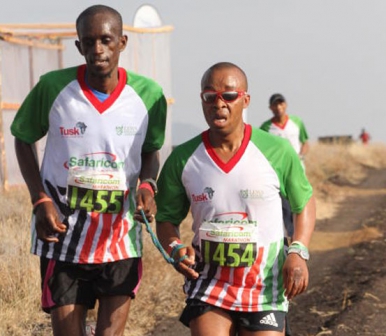 International Paralympian Henry Wanyoike will tomorrow lead elite athletes during the fourth edition of Sasumua Dam Half Marathon in Njambini, Nyandarua County.
The race, which is meant to nurture talented athletes from Mount Kenya region, has also attracted runners from established camps in the North and South Rift.
Race coordinator Joseph Kihara said registration for the race ends today at 8pm and interested participants can register at water companies in Nakuru (Nawasco), Eldoret (Eldowas), Olkalou (Olowas), Nyahururu (Nyahuwasco) and at Nairobi Water Company offices, along Kenyatta Avenue.
"We need to register many athletes ahead of the set deadline. We hope to have a big number for the race and give them a chance to compete against other accomplished runners," Kihara said.
Winners in the men and women's 21km races will each pocket Sh250,000, while second-place finishers will get Sh200,000 and third-place finishers Sh150,000.
Kihara said all top-10 finishers in the main race will receive cash prizes. The Standard Group is the marathon's media sponsor.
Other categories include 10km for elite runners and corporate companies, 5km for secondary students and 3km for primary students and veterans.
Winners in the 10km will receive Sh100,000, runner-up Sh75,000 and third-place finishers Sh50,000 in both men and women categories. Winners of the 5km will receive Sh20,000, runner-up Sh15,000 and third-place finishers Sh12,500.
The 3km winner will get Sh15,000, runner-up Sh12,500 and third-place finisher, Sh10,000.
Winners in the veterans' 3km race will receive a sheep and runner-up, a wheelbarrow.
"We reward the veterans with such gifts because most of them are farmers and the prizes will come handy," said Kihara.
Kihara added that women, who are over 45 years and men (over 55 years) are the eligible athletes in the veterans' category.