NOWHERE TO HIDE: NPSC says emabttle Soi no longer in National Police Service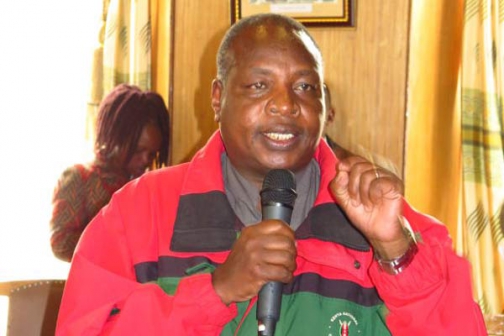 The National Police Service Commission (NPSC) has said that the embattled Rio Olympics Chef-de Mission Stephen Soi was removed from National Police Service.
In a statement issued by the Commission, Soi was among 59 officers who had initially been dismissed by the former Police Commissioner in 2004.
The statement states that Soi together with the other officers moved to court to challenge their removal and the court ordered their reinstatement.
The Commission, however, noted that Soi did not pass the vetting exercise as the commission found him unsuitable on grounds that he was insincere and lying.
They also noted that he was temperamental and inconsistent in character, given his conduct in the incident where he assaulted a police constable, which is not in tandem with police discipline.
This conduct, according to NPSC, portrays an officer steeped in impunity.
The statement adds that the commission also analysed records in the officer's file of promotion being stood over which is further evidence of his unbecoming behaviour.
During his vetting interview, the officer tended to explain his attributing even though his conduct had been unbecoming. His acquiescence to tribalism would be out of keeping with the new dispensation of police reforms.
"The officer's gross professional misconduct clearly depicts him as a violator of human rights," the commission concluded.
The court ordered the commission to review its decision to remove him after Soi challenged his removal for a second time. In complying with the court order the commission scheduled the officer for a review interview in the month of July this year.
Take a quick survey and help us improve our website
Take a survey
However, the officer through his lawyers wrote to the commission indicating that he was away in Brazil with the Kenyan athletics team until August 29, 2016.
The statement adds that the commission noted that by the time of his return the officer will have retired upon attaining retirement age.
"However the commission noted that by the time of his return the officer will have retired upon attaining the mandatory 60 years and as such he will not be an officer of the NPSC," reads the statement.