CS Wario to seek support of associations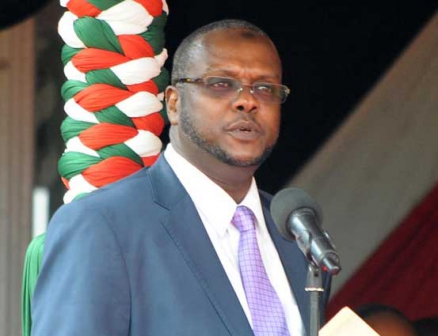 Under pressure Sports Cabinet Secretary Hassan Wario is rallying other federations behind him even as he seeks support over his move to disband the National Olympic Committee of Kenya.
Wario's office has invited all sports federations to a meeting tomorrow afternoon at Kasarani.
Though no agenda has been set, it is believed that the ministry will seek to rally the federations behind him in order to convince the International Olympic Committee not to ban Kenya for alleged government interference.
Monday's meeting is supposed to be attended by chairmen and secretaries of sports federations. The federations make up NOCK and the thinking is that a petition from them against the association will be listened to by the IOC.
It is however not clear if all the federations will attend tomorrow's meeting. One of the officials we talked to expressed doubts that federations will support Wario's move.
"I have been called to attend the meeting but as a federation we have not made a decision on the same. We don't believe Wario made the right decision to disband NOCK and we are afraid this move could affect local sports," said an official who asked not to be named.
On Friday, an attempt by some federations to meet and endorse Wario's move was not very successful as just four federations attended.
Simbas maul Dragons in test match
Kenya Simbas completed a double over Hong Kong by thrashing the Dragons 34-10 in the second leg tie of the Tatu City Series International test match, at the RFUEA Grounds yesterday.