ANZRAH SPEAKS OUT: IOC rules any wrong, promises to investigate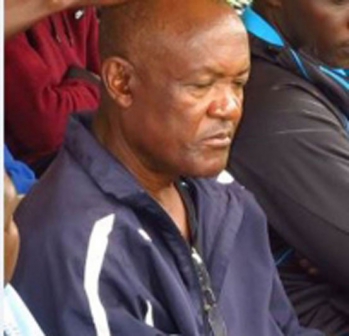 John Anzrah, the Olympics sprint coach sent home for allegedly posing as athlete Ferguson Rotich, has received defence from far and wide.
International Olympic Committee (IOC) said there was no preliminary evidence to suggest any attempt to compromise the drug test, "but a horrible mix-up."
"Chaperones were sent in search for athletes at the athletes dining hall. On the list was the name of a Kenyan athlete, Ferguson Rotich. At the entrance to the dining hall they noticed the name of the Kenyan athlete on the accreditation of a man wearing a Kenyan tracksuit.
"They informed the man he had to go to a doping control which he did and signed the doping control form. He followed to the doping control station, entered the processing room where the DCO –Doping Control Officer– wanted to seize his accreditation at this time he presented his passport with the name John Anzrah, which did not correspond to the accreditation he carried," the IOC said.
"The DCO contacted the doping control manager at this stage. The person explained he needed the accreditation to go to the athletes' dining hall to get breakfast and he was a father of an athlete. We sent the chaperone to the right athlete right away; he was notified and arrived immediately at the Doping Control Station and was tested," IOC added.
Mark Adams, the IOC Director of Communications, said investigations into the incident were ongoing.
"So, there are a number of questions but what I think what is also clear is that he didn't take, as was reported, he didn't take a doping test by the athlete or for the athlete and he was very obviously not the athlete and I think actually the line the person explaining he needed the accreditation to go to the dining hall... he actually had accreditation for wider issues but not to get into the athletes' village.
Anzrah, former world marathon champion Catherine Ndereba, coach Joseph Mosonik, Mark Baraton and one Nahasion were among Kenyans Nock put in a rented in Rio.
But Anzrah, who landed Jomo Kenyatta International Airport on Friday night, said he opted to follow the Doping Control Officer since Rotich would be banned for missing the random dope test.
"They wanted my urine sample but I told them that I am not Ferguson Rotich. They insisted but I decided to buy time to allow Mosonik to call Ferguson Rotich to come for the test," said Anzrah.
Wilfred Bungei, the 2008 Olympic champion, said Anzrah's tribulations were just but highlight of the problems Team Kenya face over the years.
"These things are not new. We have witnessed these over the years and it's high time Government stops it," said Bungei.