Walking the talk: Gathimba ready to win maiden Olympic medal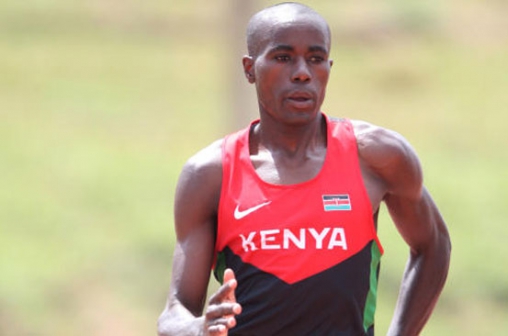 For many years now, race walking in Kenya has been about veteran David Kimutai.
The Kenya Defence Forces athlete has dominated the men's walk like a colossus at home, but has always found the going tough at the Olympics.
However, the 2008 Olympic Games in China where he finished 19th was the best performance at the games for the former Africa champion and Commonwealth Games bronze medallist and this year another African champion Samuel Gathimba is hoping Kenya will be recognised in walking races at the Olympics.
After bagging gold at the Africa Championships in Durban, South Africa in June, Gathimba believes he can shock the world by getting a medal at the Olympics when the 20km walk starts at 2:30pm (8:30pm Kenyan time).
"I am in good shape after winning the gold medal in Durban and after that I have also trained well and I am ready to take on the best in the world and hopefully win a first ever Olympic medal for Kenya in race walking.

"Kimutai has been an inspiration for most walkers in Kenya and the fact that he did not win an Olympic medal during his outstanding career will make us push harder and register good results," Gathimba, who was flanked by team-mate Simon Wachira, said.

Coach John 'Warm' Mwithiga, who has been handling the two since they arrived here on July 31, said he was really impressed with the duo in training and he has a feeling that Kenya was going to shock the world in race walking.
"These two athletes are very determined and while Kenyans always look up to the track and marathon athletes for glory, they should not forget the walking race team," Mwithiga said after a training session.
Gathimba said competition for them will mainly come from the world record holder, Japan's Yusuke Suzuki. The world record stands at 1:16.36. Gathimba's personal best time is 1:19.24 which he set in Durban when he won the African title.

He also said China have very good athletes who did well at the IAAF World Walk Championships last year.
Olympic champion Chen Ding will be the man to watch as well as his countryman Wang Zhen who won bronze at the 2012 Olympics in London.
Wachira said they are keen to make a mark at the Olympics so that Kenyans can also learn to appreciate them like they have always done to their track counterparts.

"We want many Kenyan youngsters back home to take up walking race, but they will only be able to do that once we perform well at the Olympics and that will prove to them that Kenya is not only about long distance running," Wachira said.
CHASING DREAM
Vivian Cheruiyot has won almost all global titles, but an Olympic gold is what is still missing in her trophy cabinet.