CHASING DREAM: Cheruiyot hits track in hunt for elusive Olympic gold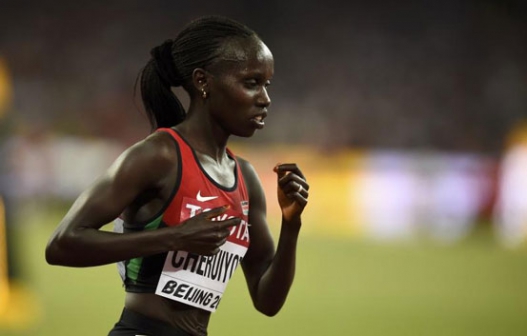 Vivian Cheruiyot has won almost all global titles, but an Olympic gold is what is still missing in her trophy cabinet.
She competed at the 2008 Olympic Games in Beijing, where she finished fifth in 10,000m and the 2012 Games in London where she won bronze behind Ethiopian Tirunesh Dibaba.
She also tried her luck in the 5,000m at the London Games but once again, the Olympic title was elusive with another Ethiopian Meseret Defar beating her to a gold medal spot.
Today at 11:00am (5:10pm Kenyan time), Vivian or 'Pocket Rocket' as she is known to her fans will be starting her chase for the elusive title and once again she will be meeting her.
Vivian Cheruiyot harbours high hopes
Long-time rival Tirunesh Dibaba is back to try and win back the Olympic title she won four years ago in London and she will be teaming up with Almaz Ayana and Gelete Burka in trying to stop Vivian and her colleagues.