Clean sweep in Cameroon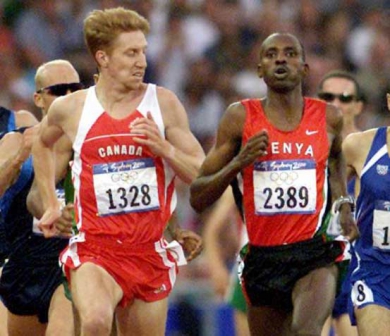 The Kenyan national anthem was played eight times in Yaounde, Cameroon yesterday to celebrate her athletes who took all the individual and team gold medals on offer at the fourth CAA Africa Cross Country Champions in a mighty show of total dominance.
Besides retaining their overall title for a fourth successive time, the country's revered distance runners took 22 out of 24 top places with only a Ugandan and Ethiopian athletes denying the winners a top six shut out in the junior women 6km, junior men 8km, senior women 10km and senior men 10km races, Citizen Digital reported.
Meanwhile, Athletics Kenya, whose four top officials are currently serving six-month suspensions, plunged deeper into quagmire when its athletes' representative, Noah Ngeny, quit yesterday, citing lack of goodwill to tackle the doping menace.
Ngeny, 2000 Sydney Olympics 1,500m champion, said the current officials are also misusing funds and that sponsors have lately withdrawn from the federation.
"Athletics Kenya has ignored my advice to spend money in sensitizing athletes on matters of doping. I find that unacceptable. Secondly, how can they send 11 athletes to the World Indoor Championships and six officials? Besides, why send ten athletes to World Half Marathon and five officials," Isn't that misuse of funds, which should be spent on doping matters?" Ngeny told FeverPitch.
"AK has not held a single weekend relays meeting despite being factored in the calendar. We should have had three weekend meetings for relays. Why did the sponsor for relays withdraw?" he posed.
Ngeny also asked why the current AK president, Lt Gen Jack Tuwei has not called for a general meeting to confirm him in office. "It is almost a year since he (Lt Gen Tuwei) started acting as president of AK. That was followed by the suspension of three top officials. Why can't he call for a general meeting to confirm him in office?" asked Ngeny.
"The best thing to do under such circumstances is call for elections to give officials fresh mandate for running the federation."
Former AK president, Isaiah Kiplagat, his former vice David Okeyo and former treasurer, Joseph Kinyua, were all suspended by IAAF Ethics Commission for 180 days from athletics activities for misusing funds from a sponsorship by Nike.