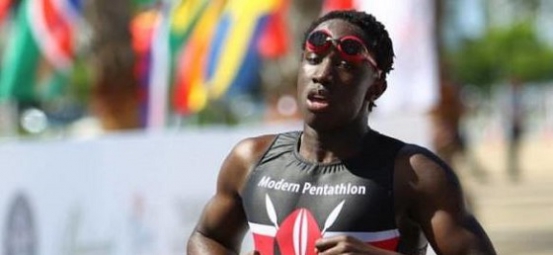 Athletes Coral Hays and Ledama Masidza placed seventh out of nine competitors in the 2015 UIPM Biathle/Triathle World Championships in Georgia. The 16-year old participated in a triathle team relay in the competition that was held on September 18-20.
"I am very proud of both our athletes who shared good team spirit and were excellent ambassadors of Kenya, showing great promise for the future as we seek to grow the multifaceted sport in the country," said the Team Coach and Kenya Modern Pentathlon Federation member Sharon Hays.
The triathle competition involved a four-sequence ­replication of the following activities: laser target shooting, swimming 50 metres in the sea, and running 600 metres. Masidza and Hays each completed the circuit twice for the relay competition. Each team is expected to complete a set of 20 target hits for laser shooting, 200 metres for the swimming, and 2,400 metres of running.
The Year 12 students expressed their excitement having been able to participate in the challenging competition, representing Kenya as Modern Pentathletes. "Being a part of the modern pentathlon was no easy task," said Masidza "I'm looking forward to challenging myself further next year, added Hays.
As individual participants, Coral Hays placed eighth out of 16 in the Triathle and seventh out of 20 in the Biathle competitions respectively. Masidza had an impressive start, leading the initial 200metres swim and placing second. He unfortunately suffered a shoulder injury thereafter coming 16th out of 23 in his heat.
The three-day competition hosted over 800 internationals with 32 participating countries. Competitors from Africa hailed from Mauritius, Egypt, Madagascar, South Africa, Kenya and Burkina Faso. The next world championships are set to take place in Florida, USA 2016.