Good governance is best solution for 'ailing' Kenyan sport, says Mwachiro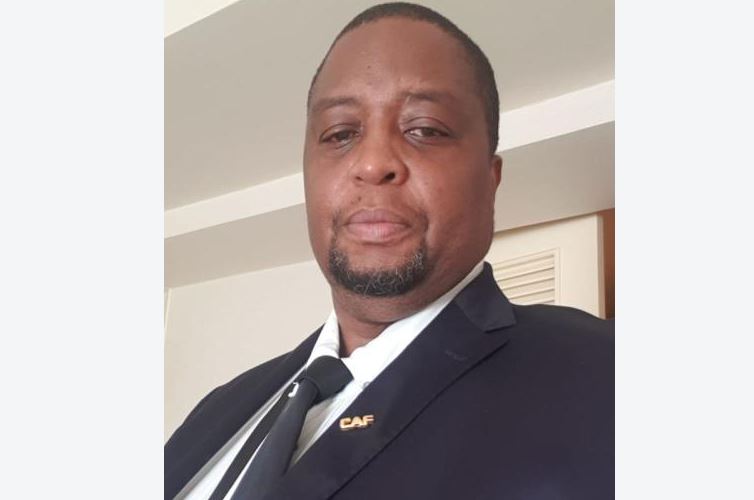 Herbert Mwachiro is a former Deputy GS/CEO of the Football Kenya Federation. An avid sportsman and sports enthusiast who has been involved in sporting activities for over 30 years in Kenya.
A committed environmentalist as well he is currently the President of the Environment Institute of Kenya, Chairman of the NOCK Sports and Environment Commission and KEPSA Sports, Culture and Arts Board Chairman.
YOUR NAME CAME UP TO CHAIR THE NORMALISATION COMMITTEE, WHAT'S YOUR TAKE?
I am equally surprised as many other people. Honestly, I don't know where or why my name was floated because from my reading of the Kenyan situation, we are very far from such thing as Normalisation Committee. Unless somebody was being cheeky.
What is your view on the SDT ruling rendered on March 17, which has caused sharp divisions in local football?
It is Football Kenya Federation that went to the Sports Disputes Tribunal with a clear wish, which wasn't granted primarily because their election exercise excluded sub-branches and denied some aspirants a chance to participate. The SDT ruling also touched on a wide range of issues, some of which are gains for the FKF and other sports associations. The ruling in my understanding was done in good faith so as to bring on board excluded entities, who incidentally qualify to offer themselves for election?
Get the latest sports news updates. Subscribe to our SMS sports service by texting 'SPORTS' to 22840.
WHAT DID YOU MAKE OF FIFA'S REACTION TO THE SDT RULING?
Fifa is the custodian of football and has the ultimate authority. Therefore, I wasn't surprised given their policy of non-interference by third parties. However, a careful examination of the chronology of events in Kenya and the role played by the Sports Disputes Tribunal should also have informed the decision by Veron Mosengo-Omba. The good thing is that as the Fifa Chief Member Associations Officer, he has indicated he would convene a meeting with the relevant stakeholders and hopefully they will come to an understanding.
WHAT IS YOUR TAKE ON STAKEHOLDERS' REACTIONS -- NSL CLUBS, REFEREES, KPL CLUBS, OTHER STAKEHOLDERS?
They are very much entitled to calling for a solution to the prevailing situation. However, what they should understand is that there is no threat of a Fifa ban.
I think such statements of an imminent ban are alarmist. Fifa has called for a meeting, which is a good step towards resolving the problem. They wouldn't be calling for a meeting if they were bent on banning Kenya.
WHERE TO FROM HERE? WHAT DO YOU SEE AS THE WAY FORWARD?
We must seek to understand the ruling line by line. The stakeholders must also understand that football is played on the field for 90 minutes.
Although it is a bad thing, the coronavirus pandemic has given us the chance to reboot our way of looking at our game and how to administer it.
We should seize the opportunity presented by this coronavirus scourge and chart our way forward.
HOW DO WE GET OUT OF THIS SITUATION ONCE AND FOR ALL?
The anti-dote to our problems is rooted in good governance. Surely, we must have learnt one or two things when we had similar problems in 1996, 2004 and now 2020. As stakeholders, we must insist on good governance and inclusivity, failure to which things could get messy.
DO YOU THINK A FIFA BAN IS ON THE CARDS?
Pray that we don't get there. The SDT ruling does not mean there can never be a consensus. From what has happened, you realise the Sports Registrar has not shut the door on anyone.
And based on the SDT ruling there are positives the FKF can pick and build on. The stakeholders should agree to come together for the sake of our football.
WHAT DO YOU THINK ABOUT THE SPORTS SITUATION IN GENERAL NOW THAT IT HAS BEEN GREATLY AFFECTED BY COVID-19?
I have dealt with the private sector and I can tell you most corporates would like to get into football and sports in general.
All they want is compliance with best governance practices, which would enable them get a return on their investment.
The private sector does see value in sports. The key thing is governance. You can see the desire in such big companies as Safaricom and betting companies to invest in sports in Kenya.
They have sunk between Sh5 billion to Sh10 billion in recent years in direct support and partnerships in local sports. So let us work towards sound management policies.
DOES THE GOVERNMENT HAVE A KEY ROLE TO PLAY IN SPORTS IN KENYA?
Absolutely. The Cabinet Secretary for Sports Amina Mohamed has so far provided requisite guidance on how to move sports forward. She has not stepped out line since moving to this docket.
Seeing her attend the Mashemeji Derby was a statement she is willing to rub shoulders with the fans and football stakeholders for the good of the game.
WILL THE SPORTS INDUSTRY MANAGE TO BOUNCE BACK ESPECIALLY IN KENYA AFTER THE PANDEMIC?
It is sad that we have been hit by the coronavirus pandemic. We recognised we are not an island because even the Olympics is among other big sporting events that have been halted. It, therefore, calls for sports people to work together and Kenya is not an exception.
Even the warring FKF stakeholders will soon realise they need each other in the face of this coronavirus in order to get the game back to its feet.
For More of This and Other Sports Stories Subscribe to the Standard Epaper
LATEST STORIES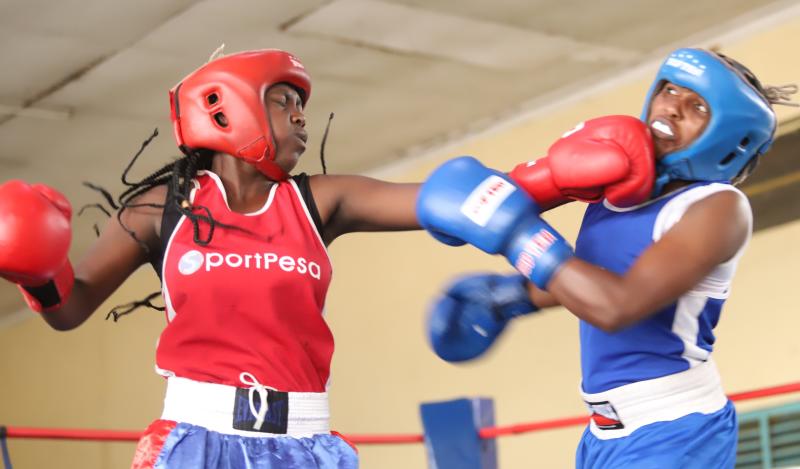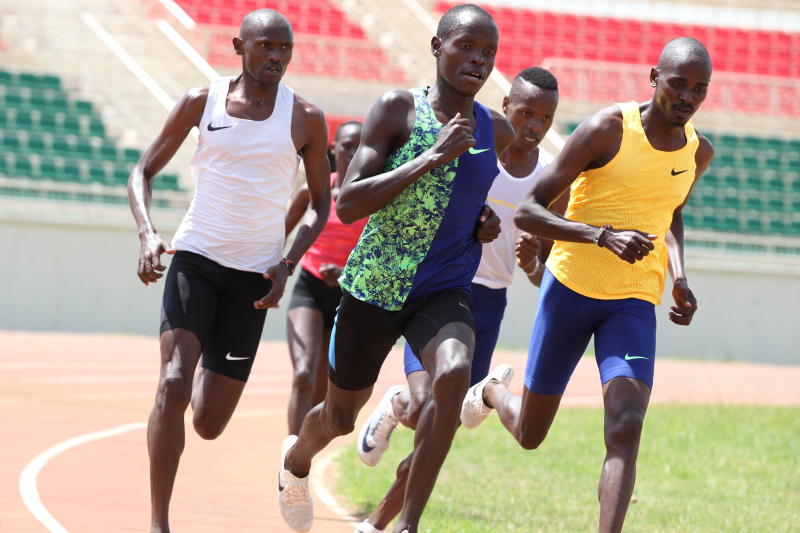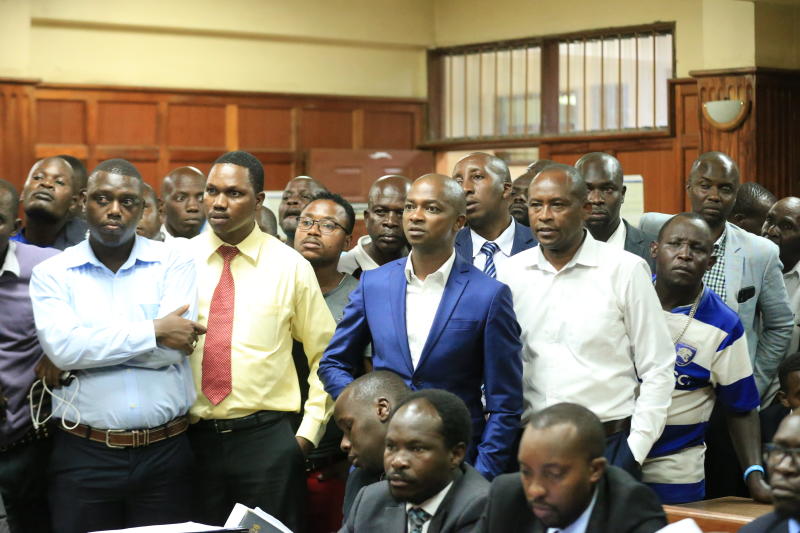 POPULAR HEADLINES