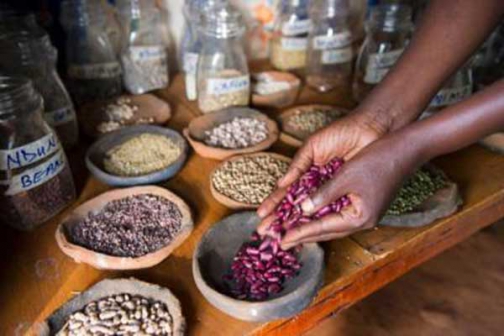 The planting season is fast approaching and seed sellers are at it again — deceiving unsuspecting farmers. Season after season farmers have been complaining about the quality of seeds on sale.
Most seeds have a low germination rate and in some instances they do not germinate at all and farmers have been suffering in silence. This is because the planting season is characterised by high demand for certified seeds against low supply.
As a result, shady seed merchants take farmers for a ride by selling to them counterfeit seeds. These seeds are packaged in similar packets as that of certified ones. Farmers ought to be vigilant because the scam could reach extraordinary levels, especially this season crippling production and affecting millions directly.
Read More
Although some farmers have good judgement, when it comes to detecting fake seeds it is never fool proof. If the business of fake seeds is allowed to flourish, it will be a threat to the seed industry which each year loses millions of shillings in potential sales.
I have received various accounts from farmers who have been victims of this scam. Farmers have explained how they have bought seeds packed similar to that of one of the seed companies in Kenya, even laced with a greenish or reddish chemical and well labelled. On planting there was no germination.
"I planted two acres of maize last season" went on another farmer "only 40 per cent germinated".
His tale reflects that of hundreds of farmers who have reported serious losses arising from unviable or poor quality seed. This story captures a serious weakness more specifically in the government regulatory agencies for failure to supervise seed certification and fight sale of counterfeit or outdated seed.
What is even more worrying is that the seed companies could not explain how branded packaging materials ended up in the hand of these shady traders. The extent of losses arising from sale of counterfeit seeds recently came to light after some County Governments resolved to give farmers free seeds.
A noble idea that was to improve food security and increase incomes for farming households. To their surprise, the farmers who received the seeds complained of failed germination. This was a blow to food security measures the counties are trying put into place.
The officials from the affected counties were quick to defend themselves saying their involvement was procurement of seeds and not certification. As this is going on, the seed suppliers and the Governments are not ready to take responsibility and refund the money to affected farmers. The delayed planting and the cost for replanting makes the activity unaffordable to farmers who are stressed with change in climate and low levels of soil fertility not to mention the rising prices of common household goods.
As it now the gangs are so organised anybody can be a victim. So how can you identify the true certified seeds?
Licensed agro dealer
Procure you seeds early enough to avoid the rush hour. The fake seeds are sold to desperate farmers who come late to acquire the seeds, this is because the certified seeds would have been depleted.
Buy seeds from a licensed agro-dealer permitted to sell seeds. Get to see the licence. Do not assume. This is because a certified agro-dealer will be hesitant to sell fake seeds.
Check for the tag of Kenya Plant Health Inspectorate service (KEPHIS) inside the package. Different seed companies have different colours for identity. Be keen because the fake seed sellers have also perfected this too.
Get assistance from agricultural officers when buying seeds.
The government should not leave the seed sector unregulated leaves farmers at the mercy of unscrupulous seed dealers who have no fears supplying fake seeds, and in essence hold the agricultural sector at ransom.