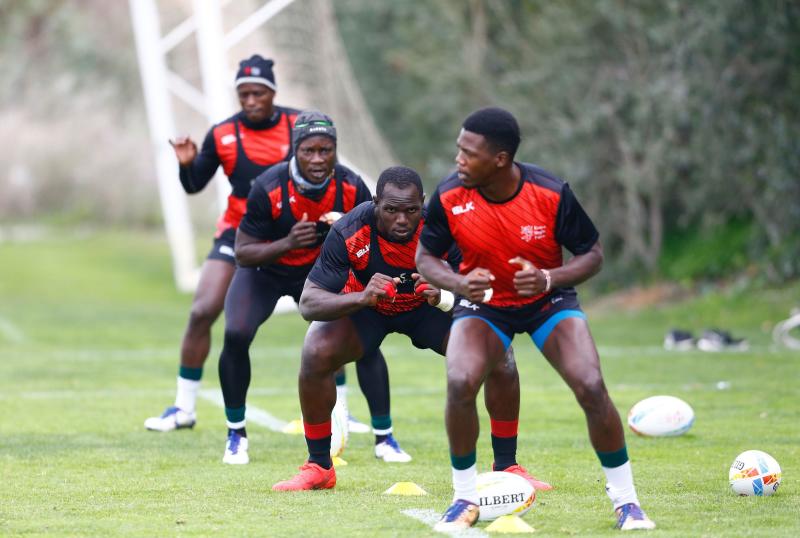 Shujaa coach Innocent 'Namcos' Simiyu yesterday named a youthful sixteen-man squad for next month's World Rugby Sevens Series Circuit in Singapore and Vancouver.
Simiyu included the quartet of Collins Shikoli, Richel Wangila, Ben Salem and Zeden Marrow who are set to get their maiden international appearance at upcoming fifth and sixth round of the 2021-2022 World Rugby season.
"We are in a very competitive pool in Singapore and we obviously want to improve on our performances from the last outing in Spain. The focus is to qualify from the pool," said Simiyu.
Nelson Oyoo will captain the Kenya Sevens squad alongside Herman Humwa. The team departs for Singapore on Saturday.
The Singapore leg is the fifth of nine tournaments in the men's this season kicks off on April 9.
Singapore is considered as a good hunting ground for Shujaa since it is the only leg which Kenya has won in the history of World Sevens Rugby.
In 2016, Shujaa legend Collins Injera scored two tries as Kenya thumped Fiji 30-7 to lift their first ever Cup title.
Shujaa are in Group A in the Singapore Sevens where they will face off World Sevens Series leaders South Africa who are on a 34-match winning run, USA and Canada.
Simiyu said their eyes are keen on getting the team ready World Cup qualifiers.
"Our key focus for this month is the World Cup qualifier. We believe that we have prepared well enough for Singapore and Vancouver and to be able to qualify for the World Cup,'' said Simiyu.
Kenya are eighth in the World Seven Series rankings with 31 points after the double Dubai legs, Malaga and Seville leg.