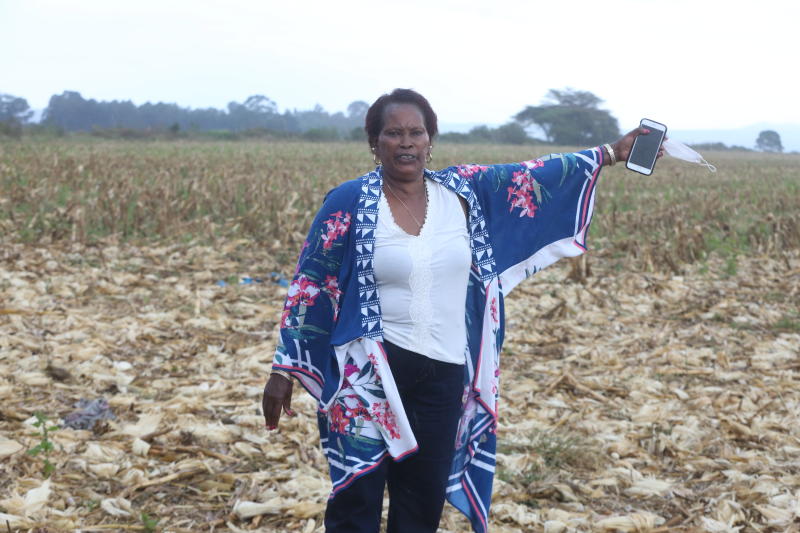 Twenty-five years have passed since his death, but the name of the late politician Kibowen Komen is still hitting news headlines.
Kibowen's name has been dragged in court since his death on February 15, 1997, by his three widows Magdalina Tapsiarkani, Sote and Rachael Komen, his children and grandchildren.
For the last 25 years, the family has failed to agree on how to share the property.
Documents filed as evidence by Grace Komen, Kibowen's daughter-in-law, alleges that Kibowen called for a family meeting two years before his death and informed them how his property would be distributed.
The estate comprises land measuring 3,600 acres, petrol stations, shares at the East African Breweries and parcels of land scattered across Nakuru and Baringo counties.
A year had not passed after his death that William Komen, his son and the former Rongai MP, filed the succession case on September 12, 1997.
His stepmothers Sote and Rachael filed objections to the case within the same year launching a series of court battles.
The matter was presumably concluded on February 10, 2006, when a grant of letters of administration was issued to William, Rachael and Magdalina after they recorded a consent.
However, Magdalina passed on and she was replaced by her son Mohammed Komen as the administrator.
Issues arose over the administration over the next 10 years as the succession case proceeded and administrators started to withdraw.
In an affidavit dated April 11, 2017, filed as evidence, Rachael stated that some conflict of interests had arisen and she could no longer continue to administer her late husband's estate.
"I pray that the court exempts me as an administrator. I am not in any possession of documents or funds relating to the estate," she submitted.
With the administrators withdrawing, Sote moved to court on July 31, 2017, and sought orders for the letters of administration issued to the three to be revoked.
She accused Mohammed and Grace of colluding to deny her a share of the property. She claimed to have been allocated a 150-acre piece of land from a 666-acre allocated to Grace.
"A July 30, 2010 judgment by the then Justice Martha Koome allocated me 150 acres but years down the line, I and my son Stephen Kiptui have been barred from the estate," claimed Sote.
She accused Mohammed of failing as an administrator when he failed to effect and conclude the distribution of the estate despite being ordered by the court.
She urged the court to revoke the grant issued to Mohammed and replace him with her son Stephen.
On March 31, 2018, Nakuru High Court Judge Justice Maureen Odero ordered Mohammed to subdivide the properties as per Justice Koome's directives and present a progress report within 45 days.
As a result of his failure, Justice Anthony Ndung'u revoked the grant issued to Mohammed and granted it to Stephen on August 10, 2018.
Ndung'u ruled that Mohammed had failed to diligently administer the estate.
At the same time, a dispute brewed between Rachael and her last born son Patrick Komen over the control of 172-acre land in Njoro.
Patrick who moved to court on December 7, 2020, wanted to terminate the continued trust between him and his mother with respect to a grant issued on July 31, 2017.
The grant issued saw Rachael hold trust for the properties of her late husband on behalf of her son.
The properties include a trust in Kabarnet consisting of rental houses, restaurants and petrol stations with a monthly income of Sh500,000 and a water company at Keringet with a monthly income of Sh1million.
After court battles for months failed, arbitration and heated arguments, the dispute ended when Rachael was ordered to pay Patrick Sh100,000 every month.
In her judgment on April 24, 2021, Justice Teresia Matheka adopted a consent signed by the two as court orders.
"The applicant (Patrick) shall have exclusive use of 69-acre of the suit land for farming. Five acres will be excised for the land and he shall be at liberty to sell and apply for funds," read the consent.
After the death of William, the late Rongai MP on June 22, 2019, his 11 children moved to court within the same succession case to battle for his properties some of which he inherited from his father Kibowen.
On July 5, 2021, Justice Matheka heard that negotiations among the siblings have borne no fruits since William's death.
Lawyer Waiganjo Mwangi, representing one of the children said that since William died, the property has been lying idle with nobody to care for it.
During the hearing, Stephen died and Matheka instructed the lawyers to meet with families and agree on the administrator to replace Stephen before any other matter can proceed.
The lawyers are Mwangi, Karanja Mbugua, Andrew Geke and Peninah Gitei.
Despite giving deadlines severally, the families failed to agree between three to five administrators to manage the property.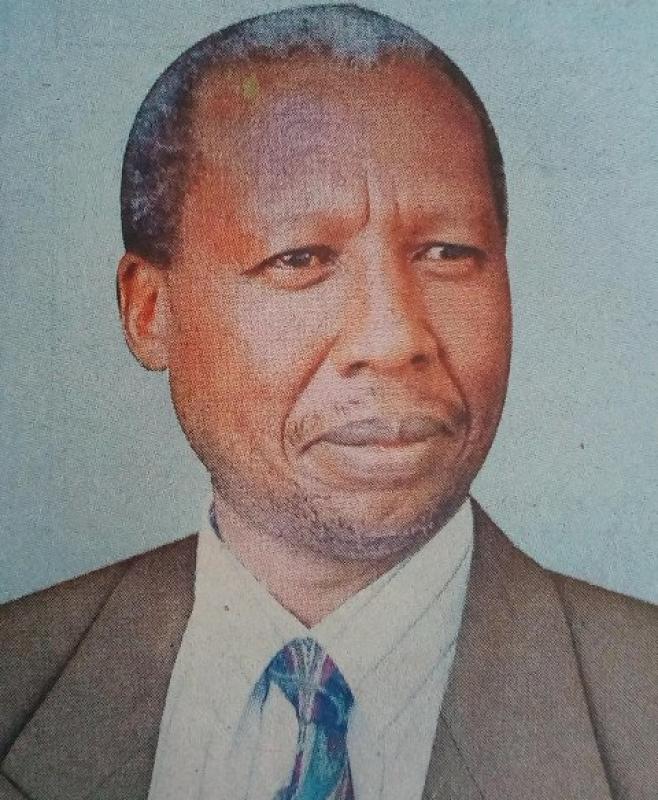 On November 17, 2021, an infuriated Matheka condemned lawyers representing the families for their laxity and ordered them to put their house in order and pick administrators.
Rachael and her two grandsons James Bowen and Emmanuel Kibet were proposed to be administrators.
In her application, Rachael records that the family met on June 20, 2021, and unanimously proposed her and her two grandsons as administrators.
She wants to replace the late Stephen as the administrator.
However, her other grandson Peter Kipruto, the son of William claims that his grandmother is unsuitable to administer the estate.
Peter notes that Rachael resigned as the administrator of the estate and gave up her rights to be re-appointed.
"My grandmother withdrew as an administrator after getting her share of 350 acres of land among other assets of her husband," claims Peter.
Kipruto says his grandmother is ineligible because she withheld facts that her parents are unlawfully residing and using Kibowen's 80-acre land at Keringet.
He alleges that since 1997, Rachael has suppressed and concealed the details of Kibowen's shares in East African Breweries Limited.
The case comes up for mention on May 5.