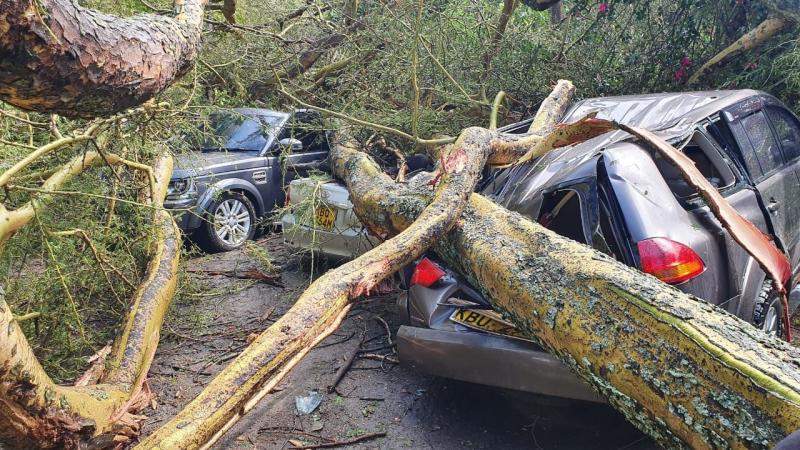 A weekend outing for a group of families in a Naivasha hotel ended on a sour note after an Acacia tree crashed, extensively damaging their cars.
In an incident that occurred last evening at Camp Carnelley's along Moi South Lake Road, one person was injured and five cars damaged.
The injured person was rushed to hospital and is in stable condition. The affected car owners and the hotel management have moved in to assess damages.
Strong winds in the area forced the aging tree to collapse, leaving revellers who had camped at the hotel with no choice but to flee for safety.
A visitor, John Muturi said that he and his family were having a meal in the hotel when the giant tree crashed.
"There was a loud sound of something falling on the ground and on checking we found that an acacia tree had crushed some cars," he said.
Naivasha sub-county Deputy Commissioner Mutua Kisilu confirmed the incident, blaming heavy winds.
Elsewhere, over 50 families were forced to spend the night in the cold after flash-floods hit Duro village in Moi Ndabi area.
A private school and several shops were damaged, with the deputy commissioner confirming no lives were lost.
"The flash floods caught the families by surprise flooding their homes and the trading center and the security team is accessing the situation," he said.
In the last couple of days, Naivasha town and its environs have recorded heavy rains with the Met department projecting more rains.