Court orders man to surrender property to PPCK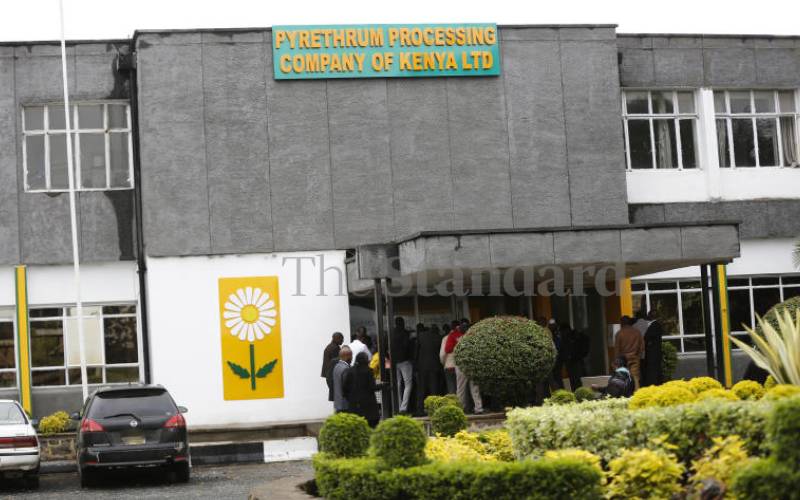 The Environment and Lands Court in Nakuru has ordered a man to surrender property of Pyrethrum Processing Company of Kenya (PPCK).
Justice Mwangi Njoroge, in a judgment delivered on Tuesday, issued a permanent injunction against Simon Thuo.
The judge directed Thuo not to deal with the 1.67-acre prime land that was part of alienated government land vested in PPCK, a State corporation.
"An order of permanent injunction is hereby issued against Simon Thuo Muchiri, his agents, servants and or assigns, restraining them from leasing, transferring or in any other manner howsoever from dealing with the suit property Nakuru Municipality Block 7/138 other than by transfer, delivery up or surrender of the same to Pyrethrum Processing Company of Kenya," ruled Justice Njoroge.
The court, while issuing the directive, said the purported Certificate of Lease held in favour of Thuo in respect to the suit property was irregularly and fraudulently acquired and is consequently null and void.
The judge ordered the Land Registrar Nakuru to rectify the Land Register and cancel the purported certificate of lease issued in the name of Thuo Muchiri and to restore the suit property to ownership by PPCK.
The directive by the court was issued following a suit filed by the Ethics and Anti-Corruption Commission in June 2021.
EACC in the suit said PPCK has been in occupation of the suit land from 1957 to date and that it has currently leased the property to one Peter Kimani who is in actual occupation.
The court noted that the issues raised in the petition were never opposed by Thuo.