Father of four joins KDF after 15 years of failed attempts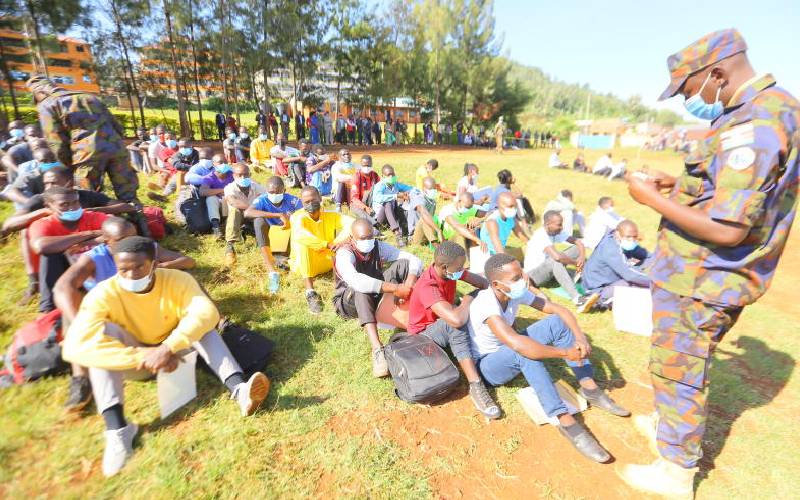 For 15 years, he has not given up hope to defend his country as a soldier.
Every time he heard from his friends or read in the newspapers that Kenya Defence Forces ( KDF) were recruiting, Gideon Sang, 35, would give it a shot.
He would show up, armed with his academic certificates and a determined spirit.
But, despite many attempts, Lady Luck was against him.
For 15 years, he never missed a single recruitment exercise. Talk of an undying spirit!
And last Tuesday morning, Sang, left his home at Olbutenet village and travelled about 30 kilometres to Kapsabet Showground to attend the KDF recruitment exercise.
He joined over 500 youth, who withstood the chilly weather to participate in the exercise.
Luckily, this time around, he was successful. His childhood dream had finally come true.
"The recruitment process was free and fair. I thank God for what he has done for me and I am now ready to serve the nation," said Sang.
On this occasion, he completed the 10-kilometre race, before being subjected to a series of medical tests.
Since he was once a National Youth Service (NYS) officer, he joined a group of 50 persons competing for the constabulary position in the forces.
"Actually, I am lucky to have been considered among those who were in the same category. Some of them had served in the military, but I was found medically fit and only three of us were selected," he said.
Sang says since he was a young boy, he was fascinated and admired KDF soldiers.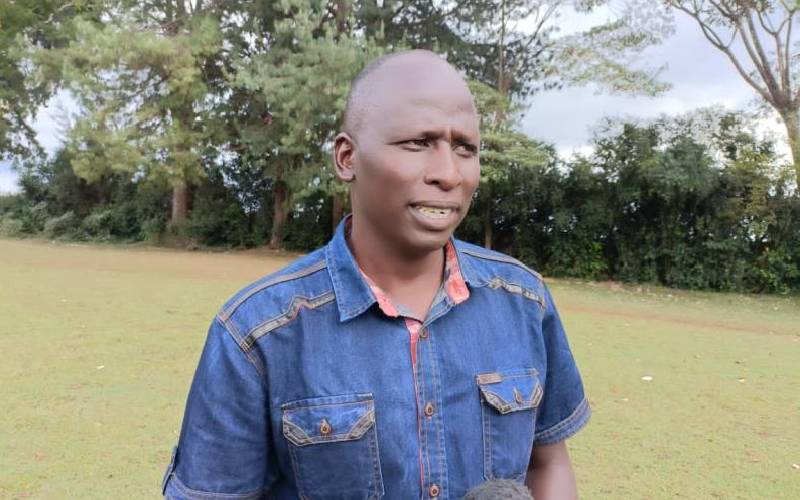 After clearing his secondary education in 2005, he embarked on a mission to join disciplined forces, participating annually in the recruitment exercises.
"In most of the recruitment exercises, I was found to be physically fit, but a few medical issues failed me. Sometimes, the competition was very stiff. A few years ago, I missed out since KDF targeted three or four people from Nandi Central," he stated.
Sang, says, unlike his agemates, he didn't pursue any college education, since he knew he always wanted to be a soldier.
"My first attempt was in 2006 at Chemundu Centre. I was so disappointed. I was later recruited as an NYS officer. I underwent six months of training and later enrolled into a technical course under full government sponsorship," said Sang, who graduated with a Diploma in Electrical Installation.
Despite graduating with a diploma, he couldn't land a job, which discouraged him.
Sang, the father of four, says he opted for activities outside his profession to feed his family.
He once tried his hands-on farming, but gave up since it was not a profitable venture.
"I got employed by one of the private security firms in Kisumu and I have been working there for the last eight years. I am planning to resign as I prepare to join other recruits from next month," he stated.
He is set to report to the Recruits Training School in Eldoret from December 29.
"From my experience, I have learnt that determination and hope will enable you to achieve anything you desire in life. I never lost hope," said Sang.