CS seeks law allowing transfer of county staff to other regions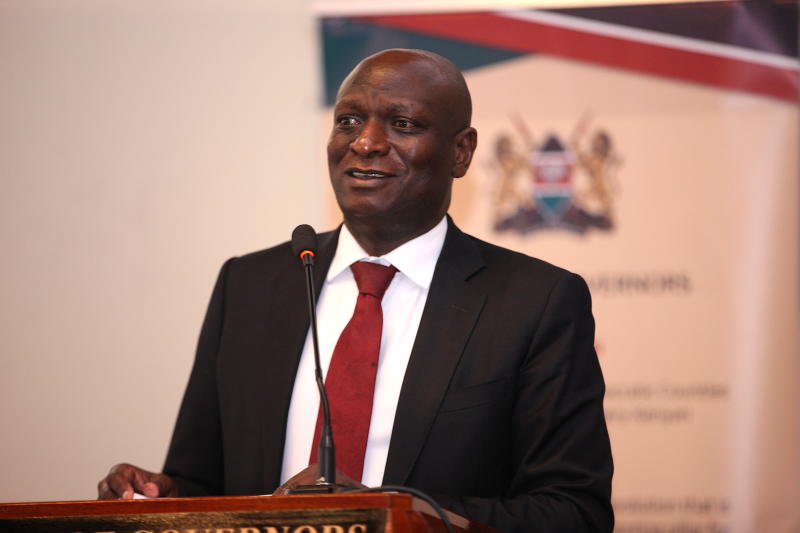 The Ministry of Devolution is seeking to amend the County Government Act to introduce legislation allowing county employees to be transferred to other devolved units.
Devolution Cabinet Secretary Charles Keter said the proposed amendment would be ready within 14 days from Tuesday.
A team of legal experts has been constituted to draft the changes that would tremendously impact the staffing arrangements in counties.
Keter made the remarks on Tuesday during the 35th Nurses Scientific Conference in Kericho County.
Currently, there is no law that allows counties to hire workers already working outside their areas of jurisdiction and the current Constitution encourages respective counties to hire residents.
The CS said it was high time Kenyans accepted that the country was divided and pushed leaders to champion national unity.
"We want to see how we can bring on board the Public Service Board so that a nurse, for instance in Kericho, who wants to be transferred to Bomet, Nairobi, or wherever, can be transferred seamlessly across the 47 county governments because Kenya is one nation," he said.
His proposal follows a similar attempt by the Senate in January 2018 to introduce a Bill to allow transfer of county employees.
The Bill by Senate's Labour and Social Welfare Committee, that is still pending before the House, encourages skill transfers and promotes national unity.
But on Tuesday, Mr Keter instead said the Council of Governors, Kenya Progressive Nurses Association (KPNA) and Kenya National Union of Nurses would have a chance to make their input in the new initiative. He said the amendment would also resolve the perennial strikes in the counties over salary delays.
At the same time, Keter said the ministry, through the Department for International Development (DFID) programme, would spend Sh13 billion on training of medics countrywide.
"We want to sharpen the skills of a medic who may have worked in one hospital for a long time without adding new skills, impacting on service delivery," said Keter.
The initiative will focus on counties that were not included in the first phase of the World Bank and other donor-funded health projects, said Keter.
Speaking at the same forum, Kericho Governor Paul Chepkwony disclosed that his administration was in process of employing some 400 nurses on permanent and pensionable terms.
The governor revealed that he has consulted with the Speaker of the County Assembly Dominic Rono for a supplementary budget to cover the nurses' package to be tabled immediately at the floor of the Assembly.
Kenya Progressive Nurses Association chairman Michael Nyongesa demanded the hiring of 25,000 additional nurses to increase the nurses to patients ratio.