Househelp inherits her employers Sh74 million estate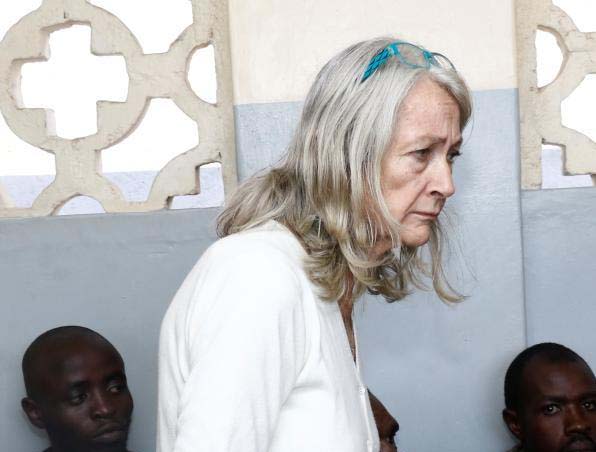 Sarah Joslyn, 76, an alleged househelp has inherited Sh74 million worth of property from her late employer-British tycoon Richard Ingram Crawford after seven years court battle.
From thousands of acres of land to shares in a foundation, Joslyn has now joined the bracket of millionaires, thanks to a seven-year court battle that was concluded in her favour.
On Monday, High Court Judge Justice Teresia Matheka confirmed a grant issued to Joselyn on July 30, 2014, by Judge Anyara Emukule.
"The confirmed grant issued to the petitioner (Joslyn) will remain in force. Nothing pertaining to the succession case is pending before this court," ruled Ms Matheka.
Matheka adopted consent by Joslyn's lawyer Gatu Magana and her objectors' lawyer Waiganjo Mwangi.
In the consent, Waiganjo who represents Stephen Ngatia, one of the objectors, agreed to withdraw an application dated January 18, 2017, which challenged the grant issued to Joslyn.
"The application dated January 18, 2017, is hereby dismissed by consent. Parties will bear their own costs," ruled Matheka.
Matheka vacated an interim order by Justice Anthony Ndung'u, dated January 20, 2017. The order had suspended the grant issued to Joslyn.
Ndung'u who had certified the application as urgent also barred any dealings of Crawford's estate until the case was concluded.
Since Crawford died on February 1, 2014, at Nakuru War Memorial Hospital, Joslyn has been battling Ngatia and one Wycliffe Waita over the control of the property.
Waita had accused Joslyn of secretly cremating Crawford's body after which she allegedly forged his will and used it to fraudulently obtain the grant to administer the deceased's property.
Waita's letter to the Commission on Administration of Justice filed in court as evidence stated that Joslyn cremated Crawford's body without valid documentation.
He said that Joslyn had no court orders, no authority from the Department of Registrar of Persons and National Police Service and no death and burial certificates from the Department of Civil Registry.
"Although the petitioner was a stranger, she oversaw together with her estranged husband Roger Joslyn, the cremation of Mr Crawford," read the letter.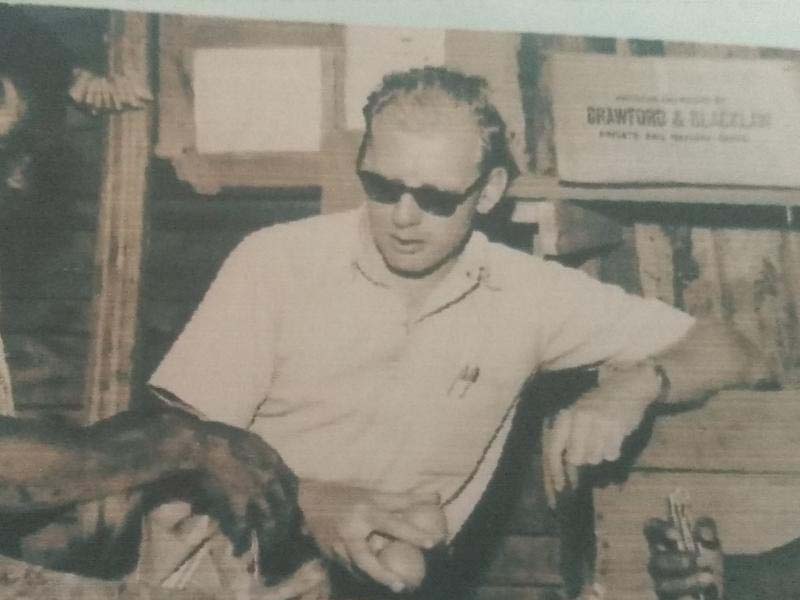 On his part, Ngatia said that his father Joseph Maina and the deceased were business partners since 1957 and he was considered family.
He alleged that Joslyn who was first a housemaid then a secretary sought refuge from Crawford who employed her but she used his kindness to disinherit him of his property when he was sick.
"The petitioner used Holman Brothers Company, Shayona Timber Limited, War Memorial Hospital, KeNHA, Nakuru County administration and several advocates to grab the deceased's land," said Ngatia.
He accused her of attempting to have Crawford killed by thugs in 2007.
According to Ngatia, Crawford wrote a 'fierce' letter, accusing Joslyn of having a hand in his 2007 assault case, which made him close his farm after 2008.
On her part, Joslyn said that she was appointed as the sole beneficiary of Crawford's estate, because he trusted her.
"The deceased never married and had no children and thus he appointed me the sole executor and beneficiary of his estate," she stated.
She said that it is through her hard work and honesty that she earned Crawford's trust while working for him and was appointed as his secretary in 1986.
She said that before his demise, he gave her the General power of attorney on August 14, 2008, to manage all his properties in Kenya. She produced the document as proof.
She produced a will dated January 9, 2009, made by Crawford. The will appointed her as the sole executor and trustee of Crawford's estate.
"I appoint as the sole executor of this will, my fried Joslyn and I give her whole of my Kenya estate for her own use and benefit," read the will in part.
The will also granted Joslyn the power to distribute the property to Crawford's friends, doctor, nurse and manager as she pleases.
On May 15, 2019 Joslyn was charged with two counts of forgery. She allegedly forged Crawford's will on dated between January 9 and 13, 2009 before uttering it as genuine before High Court Registry on November 30, 2015.
The case is pending in court.
Crawford, who arrived in Kenya in 1950, settled in Mwariki, Nakuru County, and practiced horticulture and kept animals.
He also established a number of petrol stations and enterprises, including the Blue Cross Kennels.
Crawford died a bachelor after he sustained injuries in an attack by robbers and developed a condition that led to loss of memory that lasted until his death.
Glance Box
What Joslyn will inherit and value in 2014:
4,592-hectare land touching the tarmac in Nakuru-Nairobi Highway worth Sh50,512,000.
a 1-acre property estimated to be worth Sh2,660,000.
a 4-acre property in Lanet worth Sh17,809,000.
Two second-hand motor vehicles worth Sh350,000.
Household furnishings worth Sh200,000.
Sh40,000 in bank account.