Three-minute burial in Turkana shocks locals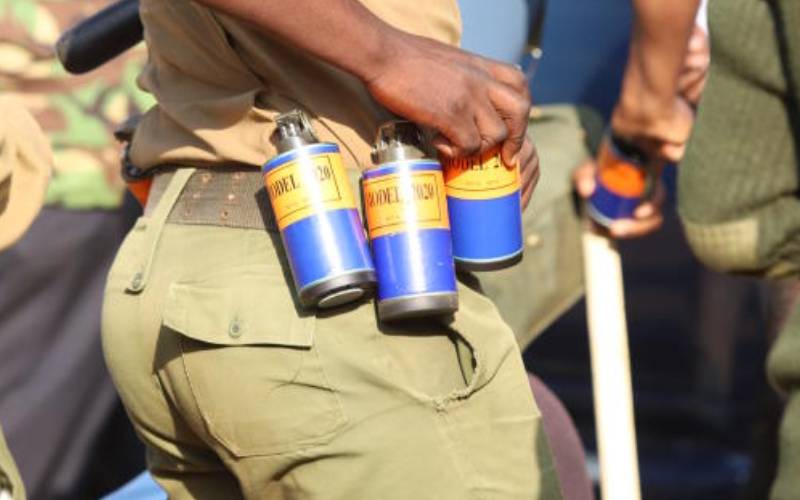 Police in Turkana fired in the air and used teargas to disperse irate locals who had stormed a homestead in the outskirts of Lodwar town to stop a burial sanctioned by the courts.
The burial of Laurence Lolii took three minutes under heavy police presence who ensured no family member was allowed in the compound.
Esther Kiyong'a, Lolii's second widow, is said to have obtained orders to bury the engineer at her home, a move that angered some family members who wanted the body buried next to his late first wife Patricia Eyanae.
Daisy, the daughter of the first wife, said it was unfair to bar them from paying their last respects.
"I don't even know what killed him. We were not allowed to pay our last respects and the burial was conducted against our wishes. This is unfortunate," said Daisy.
Daisy said the family was now in a dilemma after the burial, noting that according to Turkana culture, a man should be buried at the home of his first wife.
Elizabeth Ang'ela, an elder sister to the deceased, said that the body should be exhumed and interred in his first home to avert a curse on the family.
"I only want the body of my brother brought here, to his first home, to save this family from death. What his second wife has done will cause untold suffering," warned Ang'ela.
During the morning incident, tens of mourners and villagers who thronged the homestead in Nakwamekwi village to witness the burial were dispersed by police.
Turkana Central Sub-county Commander, David Mburukua told The Standard that the officers were implementing an order issued by an Eldoret court.
According to the family, however, the court order did not specify where the burial should be conducted and criticised the police for the hurried interment.
The family maintained that they will not relent until the father of six is buried at his first home.