Farmers shun maize depots in pursuit of better prices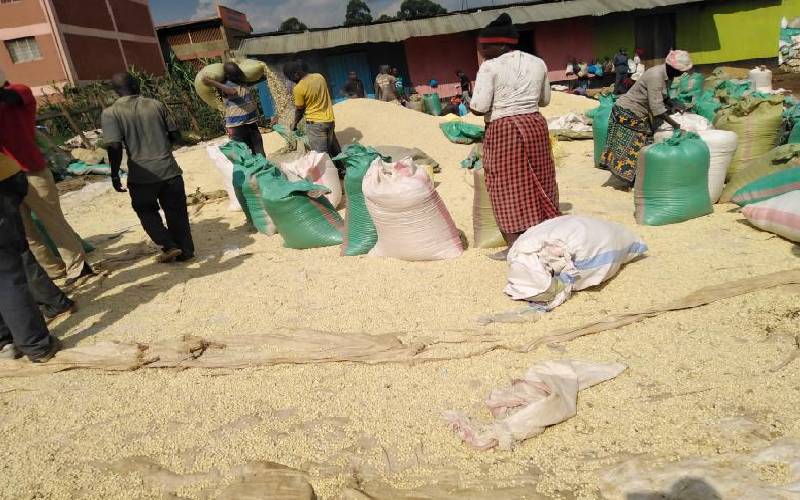 Farmers in the North Rift are shunning government agencies that buy their produce and instead opting to go straight to market where the prices are more favourable.
About a month ago, the National Cereals and Produce Board (NCPB) opened its gates for commercial purchase of maize from farmers and other stakeholders, offering to pay Sh2,500 for every 90kg bag.
But unlike in the past when producers flocked the NCPB stores resulting in long, snaking queues, the board's depots in the North Rift region have witnessed subdued activity because farmers are choosing to hold on to their maize in anticipation of better prices in the informal market.
Sources at NCPB who did not wish to be quoted said that only an estimated 20 to 30 farmers have supplied their produce to the board.
"I recently harvested my maize and I am currently treating it against weevils. I will store it for future sale. The price offered by the government through NCPB is not satisfactory," said Jackson Kwambai, a farmer from Uasin Gishu.
Kwambai said a few traders are buying their maize at the farm gate for between Sh2,300 and Sh2,400 while some millers are offering Sh2,600 for a 90kg bag.
"Some farmers disposed of part of their harvest to pay their children's school fees and clear debts while keeping the bulk of their produce for future markets," he said.
Paul Kerich, a farmer from Nandi, said despite rising production costs, the NCPB had not increased its purchasing price.
"The government should declare its stand on maize. Farmers have been taken for a ride. Prices should be improved so there can be food security in the country," said Kerich.
Uasin Gishu Agriculture Executive Samuel Yego said farmers have been exposed to alternative markets thus making it easier to decide to sell their produce at higher profit margins.
"Farmers are currently an enlightened group and are making choices in a free market situation. Lately, they negotiate on price before selling their produce," said Yego.
He said the informal market was flourishing in the region due to the lower maize and milk prices offered by the State and other farming agencies.
The dairy sector has not been spared either as milk producers have taken to selling their produce to hawkers or directly to consumers because of the low prices offered by processors.
The Kenya Dairy Farmers Federation (KDFF), a body that encompasses 27 dairy cooperative societies across the country, acknowledged that farmers have been discouraged from delivering their milk through the societies.
"Cooperative societies are struggling to survive due to low supply of milk from farmers who are frustrated by the low prices offered by processors. Farmers are resorting to selling their produce to hawkers thus compromising the quality of milk to consumers," said KDFF chairman Stanley Ngombe.
He said processors are offering cooperatives Sh42 for one kilogramme of milk. From the price, he said, societies deduct Sh2 for transport, Sh2 for cooling and Sh3 for administrative charges thus leaving the farmer with only Sh35.