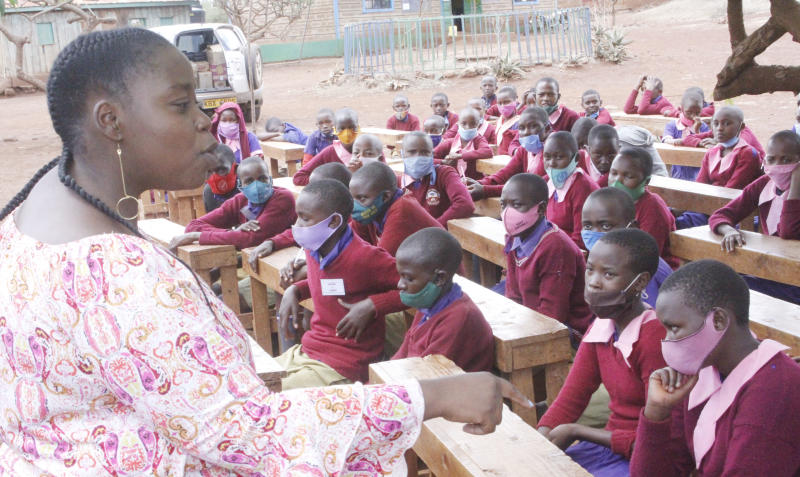 Female Genital Mutilation (FGM) and early marriages are the biggest challenges girls living in Kajiado County face.
It is estimated that in almost every family, there is a minor married off or impregnated.
According to Daniel Kanchori, the chair of Kajiado County Covid-19 Partners committee, which has been managing the distribution of relief food in the region, the two vices are still deeply rooted despite the government's efforts to curb the same.
Kanchori, who is also an advocate of the High Court, said the number of girls in most primary schools in rural areas is way lower than that of boys.
Read More
"As the head of the team that has been traversing interior parts of this county, we have realised that the situation in the rural areas has actually been worsened by the Covid-19 pandemic and this calls for an urgent intervention,'' he said.
Kanchori also said the county needs to address the high rate of girls dropping out of school to be married to older men as second or third wives.
He noted that Kajiado West and Central sub-counties are the most affected due to their high poverty index.
"As our pupils prepare to re-open the schools, many of our girls who are in the upper classes will not go back to school since they have been married off or are pregnant.
"However, all is not lost, we must be willing to end the retrogressive culture of circumcising our girls and marrying them off when they are still young. Otherwise, we shall stay behind forever,'' he added.
Jedidah Lemalon, the chief executive of Malaika Initiative, a local non-governmental organisation which is in the forefront of fighting for the rights of girls, said limited education and lack of economic empowerment predisposes women to retrogressive cultural practices such as early marriages and FGM.
"Together with the county government, we have been conducting campaigns. Parents are also being sensitised on the dangers of early marriage. We want to ensure all the children in this county attend school,'' she said.