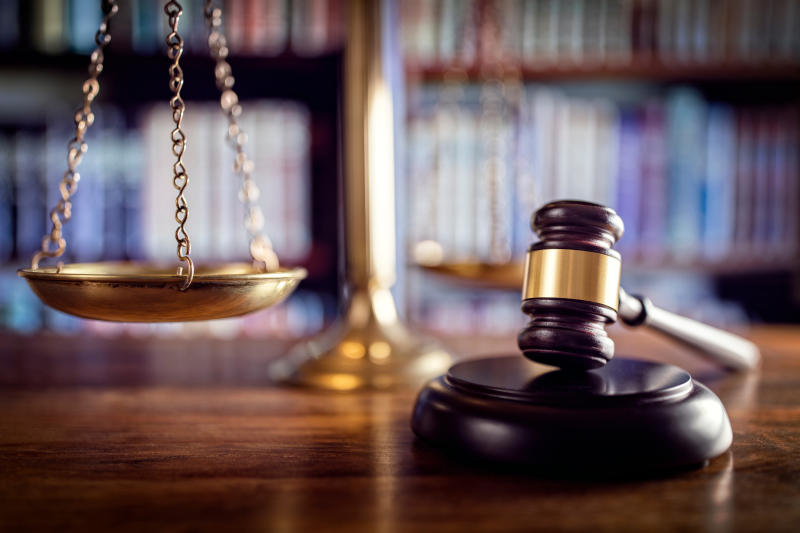 A woman who had sued her son over ownership of land measuring 8.69 hectare in Kericho has lost the case.
Taplule Mosonik told the Court of Appeal that together with her two sons, Joseph Mosonik and Kipkemoi Mosonik, they acquired the land at Sh6,000. She claimed to have contributed Sh2,600, Joseph gave Sh1,200 and Kipkemoi Sh1,900.
The land was registered in Kipkemoi's name who allegedly held it in trust for his mother who did not have a national identity card.
But Court of Appeal judges noted that there was no cogent evidence adduced to prove the existence of a trust.
Read More
"The appellants (Taplule and Joseph) did not prove any transfer of money to the respondent (Kipkemoi) or the reason why Taplule did not have an identity card necessitating the alleged trust," read part of the judgement.
Taplule and Joseph had sued Kipkemoi. They contended that on or about September 29, 1995, Kipkemoi subdivided the suit land into three portions and proceeded to sell the parcels without their consent.
The matter was consequently referred to a panel of elders who resolved that the land be subdivided among the three.
Kipkemoi, however, did not comply with this direction prompting his mother and brother to lodge a suit at the Environment and Land Court in May 2010 seeking orders for subdivision of the parcel, general damages and cost of the suit.
In a statement of defence, Kipkemoi denied that the suit land had been jointly purchased by the parties.
He said he had purchased the land from Kaitet Ranching Farmers' Co-operative Society Limited for Sh6,000 and had been issued with receipts and a title deed.
In July 2016, Justice Sila Munyao dismissed the suit.
Aggrieved by the decision, Taplule and her son lodged an appeal.
Justices Jamila Mohammed, Sankale ole Kantai and Fatuma Sichale noted that the court cannot act in vain by ordering subdivision against a non-existent title as the suit land ceased to exist prior to the filing of the case before the Environment and Lands Court in 2010.
"In the end, we find no merit in the appeal and order that it be and is hereby dismissed with costs to the respondent," read the judgement.