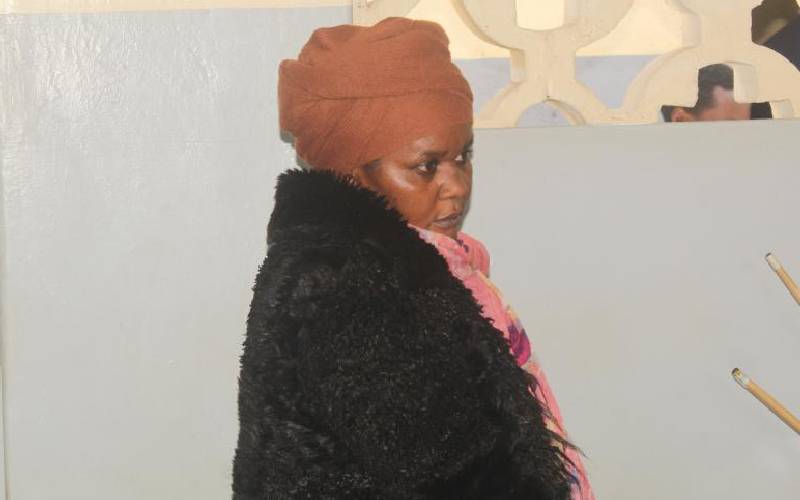 A Nakuru Court has ordered a second DNA test on two women, each claiming to be the biological mother of a one-year-old child.
Senior Principal Magistrate Lilian Arika ordered that the test be conducted in a different Government Chemist, after Calendi Mwajuma, one of the women, contested the first results.
Maternity DNA testing determines whether the woman tested is the biological mother of the child tested.
Through the prosecution, Mwajuma asked the court to conduct another test on her, the baby and Lilian Auma, the second woman claiming the baby.
The dispute started on August 11, 2019 after Auma was arrested with the baby who was then three months old.
Read More
Prior to the arrest, Mwajuma and her husband Moses Aura had on July 1, 2019 reported that their baby, born on May 2, 2019, had gone missing.
They followed a trail from their home at Kwa Rhonda Estate in Nakuru County to Rur Centre in Teso sub-County, Busia County, which led them to Auma, who coincidentally had a three-month-old baby.
Auma was arrested on August 11, 2019 but before her arraignment for charges of child trafficking, she claimed she was the baby's biological mother.
DNA tests done on September 2019 on both women and the baby threw the entire case into a spin: neither Auma nor Mwajuma was the baby's mother.
The report presented stated that the baby had no grain of DNA from neither of them.
With this, Auma was charged with child trafficking alongside Elizabeth Atieno and her sister Miriam Nyakworo. They denied the charges and are out on bond.
The baby was placed in a children's home in Nakuru town.
The case will be mentioned on November 4.