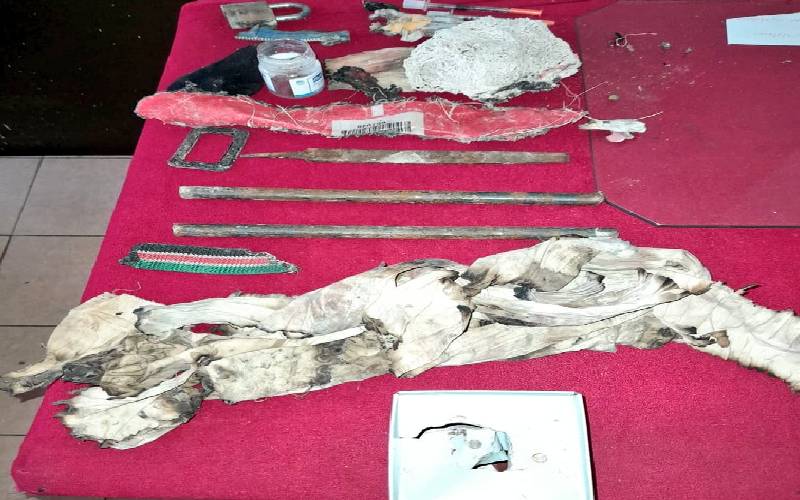 A 28-year-old man suspected to have participated in the gruesome murder of his father on September 8 at Barbabas area in Nakuru County has surrendered to detectives.
Sospeter Kinyanjui Thairu who has been on the run following the death of his father early this month turned himself to the police on Saturday.
"Following the gruesome murder of the late Charles Thairu Kinyanjui on September 8 at Barnabas area in Nakuru where three suspects; his wife, son and daughter have been in custody, another suspect surrendered to the police," said detectives.
The suspect led detectives to Bahati where weapons suspected to have been used in the killing and partly burnt bloodstained clothes were recovered.
Read More
"Upon his surrender and interrogations, detectives proceeded to Ndimu Ndege area within Bahati sub-county in Nakuru where the suspect disposed the murder weapons and burned his bloodstained clothes."
Also recovered during the operation were two metal rods, a bloodstained iron file, several syringes and a cash savings tin.
The suspect was booked in cells as further investigations continue.