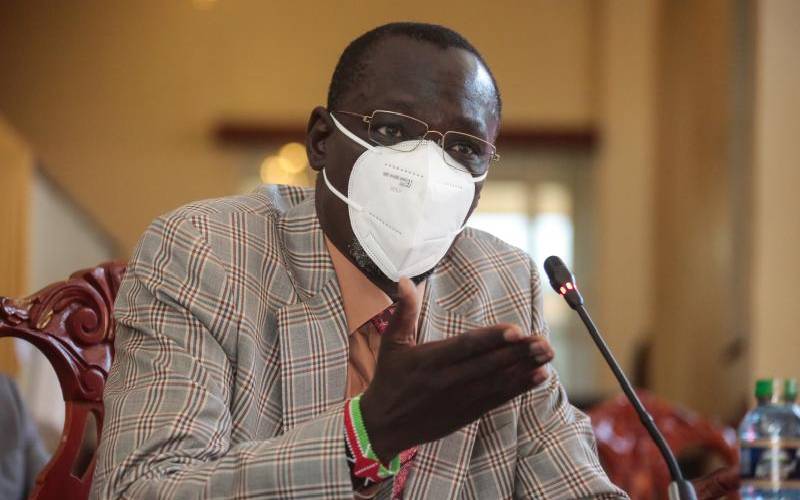 Turkana County has been put on the spot for failing to utilise Sh3.7 billion in the 2017/18 financial year.
The Senate County Public Accounts and Investment Committee took governor Josphat Nanok to task over why his administration failed to use the funds which is equivalent to the Elgeyo Marakwet County budget for a year.
Former Auditor General Edward Ouko, in his report for the year ending June 30, 2018, pointed out the county's failure to absorb Sh3.7 billion, which is 30 per cent of the development vote.
"During the year under review, the county government of Turkana had a total budget of Sh12,151,288,449 comprising development budget of Sh4,310,458,900 and recurrent budget of Sh7,840,829,549. The total budget reflected overall under-absorption of Sh3,700,825,734, which is 30 per cent," reads part of the report.
Read More
According to Ouko, the under-absorption of the approved budget is an indication of activities and projects in the annual work plan not implemented by the county, which is likely to have a negative effect on service delivery.
But Nanok told the Sam Ongeri-led committee that the under-absorption was occasioned by delay in disbursement of funds from the National Treasury.
"During the reporting period, exchequer releases were disbursed in Quarter 2 and in to the next financial year," said Nanok.
But his response angered the senators, with Samson Cherargei (Nandi) challenging the governor to provide comprehensive explanation on why Sh3.7 billion was not absorbed during the year under review.
Not satisfactory
"The response the governor is giving is not satisfactory. Sh3.7 billion that was not absorbed is the budget of Elgeyo Marakwet County for a whole year. Turkana people did not get value for money," said Mr Cherargei.
Nanok was also at pains to explain an audit query of 2015/16 that still found its way into the 2017/18 report.
The auditor had reported that the county government awarded a consultant for the automation of a revenue collection system at Sh35,930,979 for the period commencing March 5, 2015 to September 7, 2015 or any other period as may subsequently be agreed by the parties.
"Available information revealed that the county executive paid the consultant Sh4,841,398 being the last payment of the balance of 15 per cent of the contract. However, no single contract agreement and inspection and acceptance report was provided for audit review," read the audit.
The senators were not satisfied and directed Nanok to appear before with proper documents after three weeks.