Resolve eviction stand-off or lose Sh3.6b, EU warns State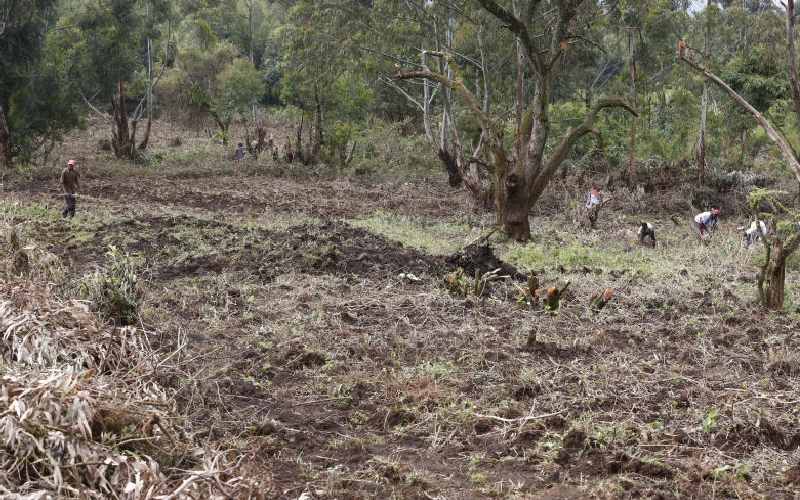 A European Union funded conservation project in Embobut, Elgeyo Marakwet County, is in limbo after the government failed to reach a consensus with Sengwer community who have been living in the forest.
The government has now been given up to September to negotiate with the community to unlock the Sh3.6 billion funding or risk losing what was aimed at conserving the critical water tower.
A meeting held last week failed to resolve the issues raised by the indigenous community, prompting the government to announce further talks to salvage the funding.
Environment Principal Secretary Chris Kiptoo and EU Ambassador to Kenya Simon Mordue led the meeting, also attended by representatives from the Marakwet community.
At least 10,000 hectares of the 29,000-hectare forest had been encroached, prompting the State to evict forest dwellers in 2013.
About 2,800 evictees were paid Sh410,000 each to move out of the forest, but the Sengwer community has maintained that leaving the forest would amount to losing their heritage.
"It is worth noting that the EU funding for Kenya will expire by September 20, 2020. The EU will have no option but to allocate the money to other programmes, including helping member countries combat Covid-19," said the EU ambassador.
He said the Embobut forest stand-off had hampered rollout of their conservation programme in 10 counties.
Sengwer community spokesman Paul Kiptuka said government officials failed to answer on why they were subjected to brutality during the evictions.