All officers at Lessos police post to be moved, says DIG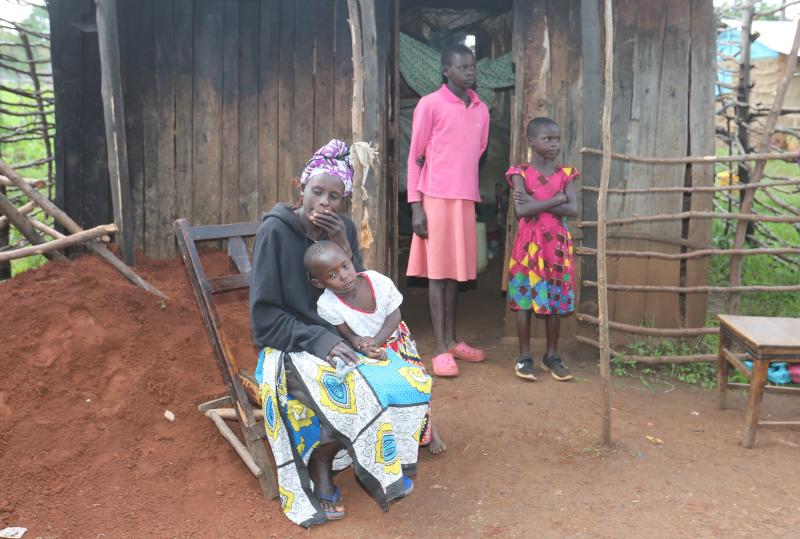 The entire police force in Lessos, Nandi County, has been overhauled, and a police officer locked in as tension remained high following the death of three residents on Thursday.
As the families of the three victims tried to come to terms with the death of their loved ones, Deputy Inspector General of Police Edward Mbugua yesterday led a peace meeting between security agencies, leaders and the community from which the three hailed from.
Mr Mbugua ordered the transfer of all police officers attached to Lessos Police Station as well as the Nandi East sub-County Police Commander David Nyabuto.
The DIG, who was accompanied by the National Police's Director, Internal Affairs Unit Mohamed Amin, ordered the officers to immediately vacate the troubled station.
He also ordered an audit of suspects being held at the police station, adding that petty offenders should be released.
"All officers in the station will not just be transferred, they will move out of the Rift Valley region," Mbugua said, adding, "All motorbikes being held at the station over petty offences should be released immediately."
Residents claimed that a police officer who allegedly shot another young man was transferred to Nandi Hills Police Station within the same county.
The Thursday incident brings the number of people shot dead by the police in Nandi to six.
Lazarus Tirop , 40, was shot dead on Thursday morning for allegedly flouting Covi-19 regulations.
A police officer suddenly turned the gun on him along the Lessos-Moi University Road in Nandi County, killing him on the spot.
His shooting sparked chaotic confrontations that led to the shooting of two more residents and torching of the house of the police boss at Lessos Police Station.
During the skirmishes, two men identified only as Timothy and Babaa were killed at about 5pm.
Tirop was a cobbler at Lessos trading centre and is said to have been battling a medical condition.
Yesterday, emotions were still running high at Tirop's Sossiot village home where his family described how the Thursday killing ended his dreams of changing the lives of his wife Eunice Cheptanui and his four children.
Ms Cheptanui said her husband, despite being sick, had already laid out plans to build a new and bigger house for his young family as they are currently living in a single-roomed house.
She was yet to come to terms with her husband's death. The two have been married for the last 13 years.
"Tirop had brought in some building materials for the construction of our new house. His plan was to have us live in a decent house," the emotional widow said.
She continued: "I can't believe that he has gone and has left me with the children. How did he wrong the government that warranted what they did to him?"
Cheptanui says Tirop's daytime killing tormented her children aged between four and 12, who kept asking why their father had been shot.
"In the evening, hours after their father was killed, the children wondered why he had not brought milk for them as he had always done. I told them their dad was not feeling well and was rushed to hospital where he was being treated, but they knew I was lying since information about his killing had spread across the village," Cheptanui narrated.
She recalled Tirop leaving their home early Thursday full of determination that the day would turn out great and he would make money to fend his family.
Cheptanui has now called on security agencies to investigate the killing of her husband and take action against those who took part.
"My husband has been the breadwinner of our family, he was living with a disability but he made sure our needs were met," she added.
Tirop's sister Caroline Cheruto dismissed claims that he was killed for not wearing a mask, saying he always had one on.
"His mistake was only that he requested the police who had arrested a boda boda rider to release him. He has never been a violent person," Cheruto said.