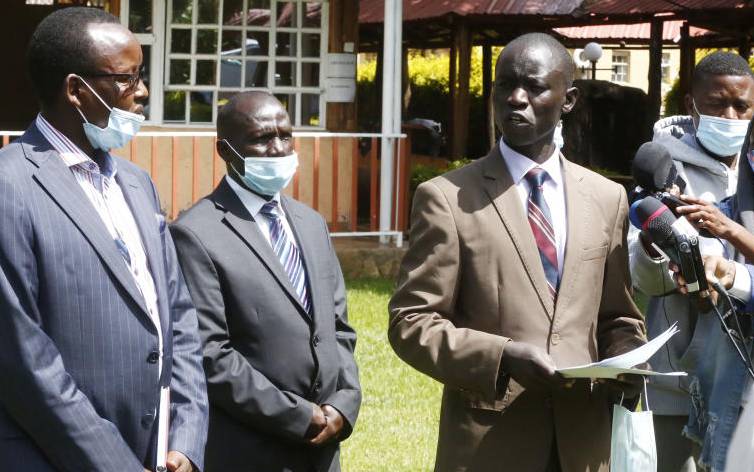 The Covd-19 pandemic has presented churches with a crisis of monumental scale, causing radical shifts in how faithful get spiritual nourishment.
According to a report released in Nakuru by a Christian research group, Shahidi Hub Africa, church offerings and tithes have dropped by 85 per cent as most institutions face dire financial crisis.
The survey done in 33 counties — involving 161 churches, 429 church leaders and carried out between May 22 and June 20 — reveals that 79.2 per cent of the churches have managed to transit to online while 20.7 per cent have not.
It reveals that 37.5 per cent of the churches recorded below 50 per cent offerings, while 23 per cent received below 25 per cent. At least 29.1 per cent of the churches collected below 10 per cent.
Read More
"Nevertheless, it is worth noting that some church members have continued to contribute toward church activities," Elkanah Cheboi, the director of the organisation and lead researcher said.
Dr Cheboi added that some churches were finding it hard to pay the leased or hired venues and salaries to staff, while also financing outreach services.
According to the report, financial constraints, poor network connectivity, and lack of smartphones topped the reasons why some churches are yet to transit online.
The financial crisis is the reason why the majority of church leaders and pastors want churches re-opened.
Due to the dwindling resources and new vote heads in online technology, most pastors and church staff were hit hard financially, with most failing to earn salaries.
Administratively, 20 per cent of church leaders think it has become hard to mobilise their members for any cause.
"At least 13 per cent of churches on leased/rented property are finding it hard to raise rent," William Koros, a member of the research team said.
Dr Koros added that only 4 per cent of churches were not facing any administrative challenges during the research period.
On readiness of churches to reopen, the report indicates that 79 per cent of pastors have put in place measures to contain the spread of Covid-19.
But 21 per cent of church leaders and pastors recommended that churches should remain closed until the pandemic is eliminated or the curve flattened.
"The findings on this question shows that when the government reopens churches, not all will open at once. It will be a gradual process," Koros added.
Children below 11 years are classified as mostly neglected at 64 per cent, elderly at 61 per cent and teenage groups at 30 per cent.
"These neglected groups are either not well versed with online platforms, do not have smart phones or their content is yet to be developed," Rev Joseph Kitur said.